Climate Change Commission Releases Draft Advice for Consultation 2021
Topics covered in this article: Sustainability & Climate Change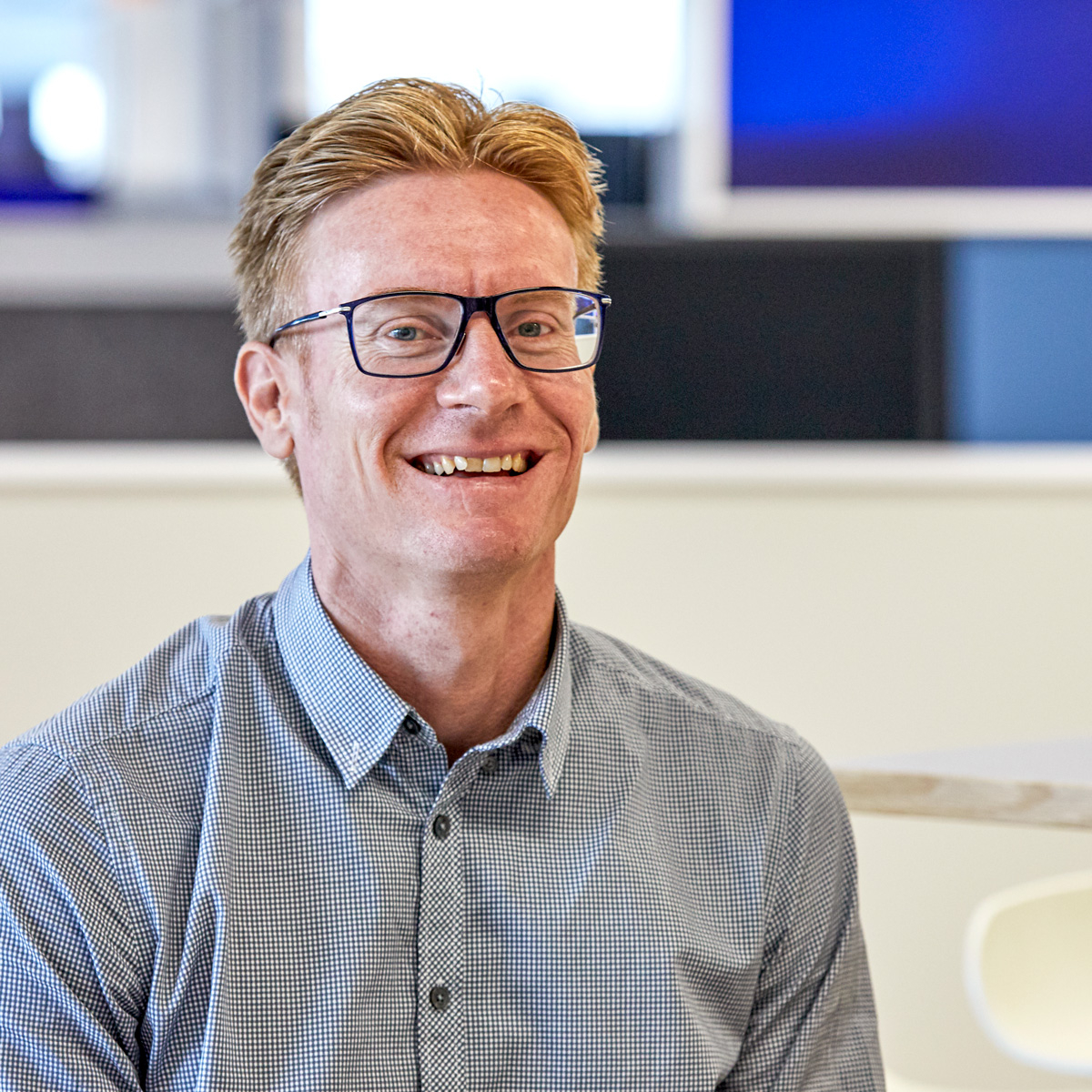 Consultants
Consultant
Bachelor of Law (Hons), Batchelor of Science
+
On 29 January 2021, the Climate Change Commission (Commission) released its Draft Advice for Consultation 2021 (Climate Report). The Commission is a recently established independent Crown entity, tasked with a number of statutory functions under the Climate Change Response Act 2002 (CRA)[1] including providing independent, expert advice to the Government on reducing Greenhouse Gas emissions (GHG's), adapting to the impacts of climate change, and monitoring and reviewing the Government's progress towards its emission reduction and adaptation goals. The Climate Report sets out the Commission's advice to the Government:
Proposing NZ's first three five-yearly emissions budgets

[3]

to put NZ on track to meeting its GHG emission reduction targets introduced by the Climate Change Response (Zero Carbon) Amendment Act 2019 (

ZCA

)

[4]

and

Outlining recommended policy settings to achieve the proposed emission budgets to be included in the Government's first Emission Reductions Plan.

[5]
The Climate Report is important as it basically sets out the Commission's draft recommendations for NZ's climate policy to 2050. We take a look, and provide an overview below.
Who is this for?
This article is relevant for:
Any businesses in the energy, transport, waste, industrial and construction sectors, which may be affected by the significant structural changes being recommended by the Commission;
Farmers potentially affected by on-farm changes being recommended to meet biomethane targets;
Forestry companies, farmers and landowners, undertaking or potentially interested in forestry offset projects;
Funds, investors and third-party financers investing in any of these sectors, or looking at investment opportunities or risks created by changes in NZ's climate policy.
What are Emission Budgets and Emission Reduction Plans?
Emission Budgets (Budget) are required under the CRA, and set the maximum amount of GHGs that New Zealand can emit over a 5 year period. The Climate Report's three proposed Budgets cover the period from 2022 to 2035 (i.e. Budget 1 (2022-2025); Budget 2 (2026-2030) and Budget 3 (2031-2035)).
The idea is that each Budget becomes progressively stricter to reduce emissions enabling a step wise transition to meet NZ's 2050 carbon reduction targets. These Budgets also link to the NZ Emissions Trading Scheme (NZETS), with the phases or "periods" in the NZ ETS matching up with the Budget periods and setting the "cap" on emissions for each period under the ETS.
An Emissions Reduction Plan (ER Plan) is a plan required to be prepared by the Government setting out the policies and strategies for meeting its adopted Budgets.[6] It's basically the road map setting out the policy settings for how the emission reductions as set out in the Budget will be achieved.
New Zealand's current climate targets
New Zealand currently has a "split" climate commitment, with one target specifically addressing biogenic methane[7] and another for all "other GHGs" (referred to in the Climate Report as "long lived gases"). The targets are:
Net zero emissions of GHGs

[8]

(excluding biogenic methane) by 2050; and
For biogenic methane reduction of emissions (compared to 2017) of:

At least 10% by 2030; and
between 24 - 47% by 2050.
Biogenic methane is not a net target (i.e. emissions cannot simply be offset, but must be reduced). The Climate Report addresses these two targets separately.
The objective of the Climate Report is to put NZ on track to meeting these targets and thereby contribute to the global goal of limiting warming to within 1.5oC of pre industrial levels. [9]
What are the recommended Budgets?
The Commission's assessment is that NZ's current policy settings do not put it on track to meet these targets and its international climate obligations.[10] The Commission's proposed Budgets are as follows:
The Commission notes that they have expressly factored in the impact of Covid 19 on society and the economy into its Budgets. The graph below shows how these Budgets would step NZ towards meeting its climate targets (note orange shows biogenic methane and grey shows other GHGs):
So how will this be achieved? – Recommendations for the ER Plan
Much of the Climate Report is devoted to mapping out the policy settings NZ will need to adopt to achieve these Budgets, and which are recommended to be adopted by the Government as part of its ER Plan, the first of which (covering 2022-2026) is required to be released by 31 December 2021. An overview of the main policy setting recommendations are set out below.
Emphasis is on reduction of emissions at source
The Commission's core principle is that NZ should focus on reducing emissions at source (where this is currently technically feasible) rather than just focusing on offsetting emissions through additional forest planting. Forestry offsets will still have an important part to play in NZ meeting its targets, however this should focus on the use of native permanent forests in less productive areas to offset what is not feasible to directly reduce. The Commission's justification in taking this approach is that it does not shift the burden to future generations, and it considers over reliance on forests will lock up land resources, as well as concerns with the permanence of forests as a sink.
Modelling suggests reliance on forestry is still possible
As an interesting aside, although the Commission does not recommend over reliance on forestry offsets, the Climate Report did model a variation of the current policy settings (ie. continuing with current policies) but increasing the NZETS unit price from $35 NZD to $50 NZD. The modelling results predict it would result in additional forest planting allowing NZ to meet its net zero emissions target by 2050 with minimal further reductions in gross emissions. This suggests that it would be possible for NZ to rely on additional forest planting to meet its net zero target with relatively little change, if the Government incentivised forestry offset projects by lifting the NZETS unit price.
However, for the reasons above the Commission is recommending a more ambitious, almost complete decarbonisation across many sectors including electricity generation, low and medium temperature industrial energy, energy use in buildings and land transport combined with improving land management practices on farms and growing native forests on less productive land. An overview of the sector specific changes is set out below.
Achieving "net zero" target
To meet the Climate Report's first three Budgets for GHGs (minus biogenic methane) and to place NZ on track to meeting its 2050 net zero GHG target the Commission recommends:
Transport
Widespread uptake of electric vehicles with majority of vehicles imported for everyday use electric by 2035. In order to achieve this, NZ needs to phase out imports of light internal combustion engines sometime between 2030-2035.
Urban design – more walking and cycling, more remote working, and better and more frequent use of public transport.
Moving freight off the road and onto rail and shipping – assumes 4% of freight tonne-kilometres can switch by 2030.
Energy
Replacing coal and natural gas with wind, solar and biomass, relying on rapid expansion of these renewables to replace current demand fed by fossil fuels as well as satisfy future additional demand created from a rapid expansion in electric vehicles.
Large scale conversion of existing boilers to biomass which will require development of source and supply chains for gathering and processing biomass. Low and mid temperature process heat is modelled to be met by increasing biomass, solar and wind. The Commission however do recognise that some high temperature process heat will still need to be met by fossil fuels (for technical reasons).
Natural gas / LPG will be replaced in homes for cooking and heating. Assumes all new space heating and hot water systems installed after 2025 in new buildings are either electric or biomass with no further natural gas connections to grid or bottled LPG connections after 2025.
Hydro is not identified as a renewable energy source, and is modelled to decrease before stabilising. The Commission do not foresee any future increase in hydro, or it having a place in meeting NZ's future additional energy demand.
Future geothermal use is also limited as it is assumed high emitting geothermal fields will close before 2030 (reducing geothermal emissions by 25%) with its role like that of hydro, stabilising at around current levels into the future.
Building
Assumes newly built homes are 35% more energy efficient compared to today's performance.
Waste
Focus on reducing methane waste emissions at landfills by reducing the amount of organic waste (food, wood and paper) entering landfills and having methane capture at landfills.
Requires significant investment in collection and processing infrastructure as this currently limits the ability to divert and recover waste.
Forestry
Despite reducing its central role, forests still have an important role:

Pine plantations are identified as having a central role in the future bioeconomy as bio-energy (biomass) replacing fossil fuels and as building materials;
Promotes the planting of permanent native forests on non productive land rather than planting pines forests as sinks for carbon (providing long term sink plus biodiversity and erosion protection).
Reducing Biogenic Methane
In relation to reducing biogenic methane, the Climate Report concludes that:
NZ can meet its 2030 target (10% reduction) and less ambitious 2050 target (24% reduction) through widespread adoption of existing farm management practices and combination of waste reduction and diversion from landfills; however
Without new technologies, meeting the ambitious end of the 2050 target (47% reduction) will require significantly lower livestock numbers and more land use change.
The Commission does not recommend setting targets that rely on future technological solutions (such as vaccines or inhibitors).
This means that farmers will need to make changes to reduce emissions including reduction of animal numbers, and better animal, pasture and feed management. To meet its Budgets, the Climate Report relies on an improvement in animal performance while reducing stock numbers – its recommended path includes a 15% reduction in stock numbers of dairy, beef and sheep, along with conversion of some dairy land to horticulture. The Commission also highlights the need for an integrated strategy that includes water, biodiversity and climate taking a holistic view of the use and protection of land. It is noted this is consistent with the approach taken for freshwater under the new National Policy Statement for Freshwater Management 2020.
Implications on NZETS.
Currently the NZETS excludes biogenic methane. The Commission's recommended Budget is different from the provisional emissions budget that was used to inform the provisional ETS unit supply and price control settings adopted for the first period (2021-2025)[11]. As a consequence, the Climate Report recommends some changes to the ETS settings including:
Increasing the current provisional auction reserve and cost containment reserve price triggers in the NZ ETS (which would result in a revision of higher ETS unit prices). The Climate Report recommends setting a $30.00 auction reserve trigger price as soon as practicable with a 5% increase each year (plus inflation) and increasing the cost containment reserve to $70 with an annual increase of at least 10% plus inflation (compared to $20.00 and $50.00 respectively in provisional settings) .
Adjusting unit volume and price control settings to factor in the need to reduce the NZU stockpile;
Reductions should be met as far as possible through domestic action therefore in the first 3 Budgets the allowance for international credits to offset domestic emissions should be set at zero (closing the NZETS to international offsets until 2035).
In addition, the Commission recommends changes to incentivise the planting of permanent native forests over pines. Current ETS rules for forestry projects do not provide any incentives for natives over pines and in fact favour pinus radiata as current carbon look up tables provide for faster and more carbon uptake in pinus radiata over native forests. Therefore, there is currently a financial incentive for landowners to plant pines over natives for permanent forest projects which needs to be addressed, such as providing a biodiversity or ecosystem services premium.
Addressing Te Tiriti o Waitangi obligations
The Climate Report places considerable emphasis on Te Tiriti o Waitangi obligations, and specifically notes the need to ensure that climate related policies do not further compound historic grievances for Māori and the requirement for central and local government to acknowledge iwi/Māori rights to exercise rangatiratanga and kaitiakitanga in a joint plan to reduce emissions. It also mentions, throughout the Climate Report, the need for targeted assistance to ensure an equitable transition, not just for Māori, but also lower-income people more generally, and those with disabilities.
Next Steps
The Climate Report has been provided in draft form for consultation and the Commission is seeking feedback on its proposal until 14 March 2021 before providing its final advice to the Government by 31 May. The Government has until 31 December 2021 to release its final Budgets and ER Plan. Technically, the Commission's Report is not binding on the Government, so it can choose not to adopt the Commission's advice. If it doesn't accept the advice, it must explain the reasons why and publish an alternative plan for addressing climate change and meeting targets. In our view, the Government will likely be under pressure to adopt the Commission's recommendations.
Commentary
The recommended path set out by the Climate Report is ambitious, achievable and intergenerationally fair, setting out a roadmap for NZ to deliver on its international climate commitments. However, the will and resources required to deliver on the ER Plan should not be underestimated. It will take serious commitment and significant investment into structural infrastructure across many of NZ's industry sectors within the next 15 years to deliver; including waste management; development of source, supply chain and delivery mechanisms for biomass; stepwise increases in wind and solar; as well as smart grid infrastructure; investment into rail; mass adoption of electric vehicles; and significant changes to farm practices.
In order for private industry and individuals to make such large changes at scale and in such a short time, the Government is going to have to not just regulate but financially incentivize its preferred outcomes, along with being prepared to undertake the lead in significant investment itself in core infrastructure (which in recent times have been neglected).
First movers and adopters need to be financially rewarded for their efforts, and as identified by the Climate Report, there needs to be broad cross-party policy consensus to provide the long-term stability needed for private industry to make the required investment.
Want to find out more?
If you're interested in finding out more about changes in climate policy and how they may affect you, or if you need help drafting a submission on the proposals, please contact Mark Harding or another member of the Sustainability and Climate Change team.
11 February 2021
[1] These are set out in CRA, Part 1A ss 5B and 5J.
[2] Note the Climate Report also reviews and finds NZ's first Nationally Determined Contribution (NDC) incompatible with its commitment under the Paris Agreement to contribute to global efforts to limit warming to 1.5oC above pre-industrial levels. It also considers what potential reductions on biogenic methane might be needed by 2100. These aspects of the Climate Report are not commented on in this article.
[3] CRA, s5ZA.
[4] These targets are now set out in CRA,s5Q.
[5] CRA s5ZH.
[6] CRA s5ZG.
[7] Biogenic methane means methane gas produced from the agriculture and waste sections.
[8] This includes carbon dioxide, nitrous oxide, HFCs and non biogenic methane.
[9] As set out in the purpose of the CRA, in order to contribute to the global effort under the Paris Agreement.
[10] As a signatory to the Paris Agreement, NZ's current international commitment is to contribute to global efforts to limit warming to 1.5oC above pre-industrial levels. NZ's specific commitment is set out in its first Nationally Determined Contribution (NDC), which is to reduce net GHG emissions to 30% below 2005 levels by 2030.
[11] Please see our earlier article: https://www.cooneyleesmorgan.co.nz/NZ-emissions_trading_scheme for details on the provisional ETS emissions budget and settings.