Humble Beginnings Lead onto Inspirational Career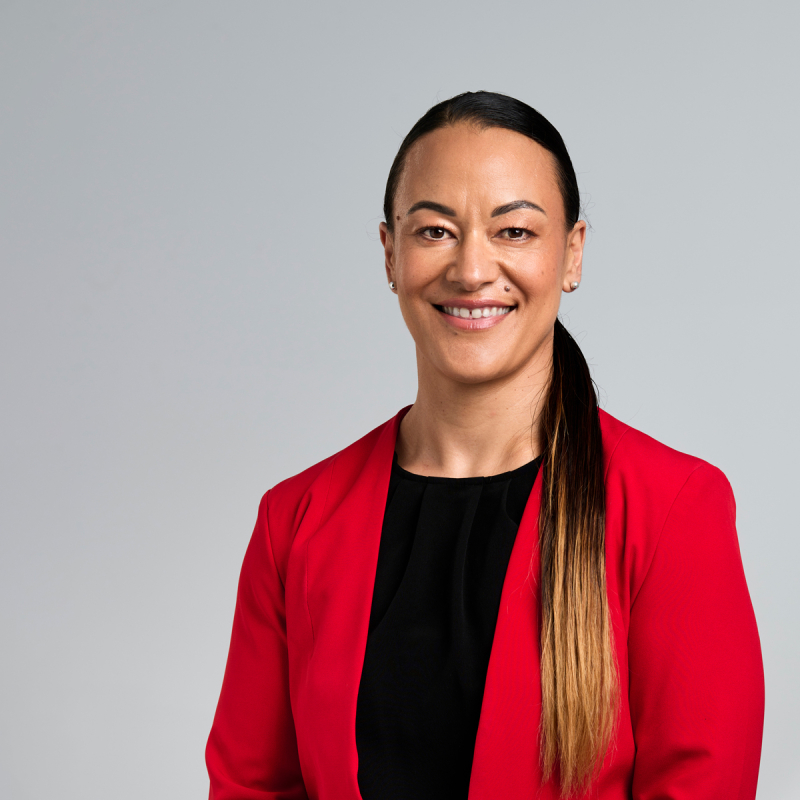 A simple Māori whakataukī (proverb) written by her teacher on her primary school report has stuck with Tania Waikato for life.
"He wrote 'whāia te iti kahurangi ki te tūohu koe me he maunga teitei' which means seek the treasure you value most dearly and if you bow your head – or in other words fail – let it be to a lofty mountain," she explains.
"He also wrote beside it in English that the world was my oyster; I could do anything I wanted, and be anything I wanted."
That sentiment lit a fire inside 11 year-old Tania who grew up in the tiny Eastern Bay settlement of Te Teko, where university was practically unheard of. She was academically gifted and a hard worker, having sat bursary English and Maths a full year ahead of her peers at Edgecumbe College. But no-one in her family had gone onto higher education before, and no-one expected her to either.
Tania frequently describes herself as an "anomaly" and loves nothing better than to prove people wrong. Her impressive career over the past two decades has now seen her promoted to Special Counsel at Cooney Lees Morgan. And the legal world is indeed at her feet. She often represents the firm in complex and landmark cases and sets an incredibly high bar in the courtroom, drawing admiration from opposing lawyers as well as her own colleagues.
"I had several amazing and inspiring teachers over the years, including my primary school teacher Dr Wiremu Manaia. But I also had an erratic, chaotic childhood," she reflects. "In a way that also drove me to want to create a better life for myself."
After being accepted for both AUT journalism school and a performing arts degree, Tania chose to study law at Auckland University instead – a destination that initially proved to be too big a culture shock coming from a tiny, predominantly Māori village. "I found the vibe in Auckland wasn't really me. I was on scholarship there but I gave it up and took up a different scholarship to go to Waikato for the rest of my degree." Years later she would return to Auckland University to tutor jurisprudence, and study towards her Master's Degree. Tania was also the first tutor in Tauranga for the two year Legal Diploma course, and taught some of Cooney's Legal Assistants who were studying part-time and have now gone on to become lawyers themselves.
She credits the confidence she displays in the courtroom and throughout her legal career to knowing exactly where she's come from.
"I'm quite fortunate in that I've come from very humble beginnings. I went to school and everybody was my cousin. Literally. It's given me a real grounding and that sense of self. That's been useful to me and I've always made decisions based on my core values, despite them potentially not being what people expect. If you have that sense of self and know what you truly believe in, then you'll always make the right decisions for you."
One good example was in her final year of law school when she was offered a summer clerk job at Russell McVeagh – a position most law students would give their right arm for. But she turned it down to work for a little firm in Whakatāne so she could spend her final summer as a student close to home, and to her elderly grandmother.
"The Partner I spoke to there, who later become my mentor, said no one had ever turned them down before. I told him there's always a first time for everything! He told me later on when I eventually did go and work for him, that the conversation convinced him he had to hire me."
Over the years Tania has worked in Auckland, Sydney and Tauranga in a variety of fields including Māori legal and resource management, mining and planning law, corporate and commercial work, and now as part of Cooney's Litigation and Local Government team advising on employment law, health and safety, civil litigation and resource management.
This is her second stint working at Cooneys, having returned to the firm in 2014. "That's quite common here. A lot of people go and then come back which says a lot about Cooneys in terms of the work environment and the culture that's here.
"The thing I like most about Cooneys is that the partnership really does have core values and they try to give us a good work life balance. They have a way of approaching business that aligns with integrity and family values. It's not just talk, which I think is rare in our industry."
Cooney's CEO Cecilia Burgess says Tania is someone with a strong moral code combined with an excellent legal brain. "In addition to her client legal work, she has been playing an integral role internally assisting us with our approach to managing our firm's COVID response."
Family is extremely important to Tania who has an 8 year-old son. Soon after he was born, she developed a successful business making kawakawa balm for skin conditions after her two nieces were hospitalized with severe eczema.
"I had a great-great grand aunt, Te Amokura, who was a healer. I think the gifts that we get passed on, come out in all sorts of strange and wonderful ways. I was a fulltime Rongoā practitioner and healer for a while after my son was born. I love the bush and I fell in love with learning about all the plants and what they do. I also did mirimiri which is traditional Māori massage. I worked with a collective of about 40 different healers. We used to go to different marae around the Bay of Plenty once a month to help people."
In addition to law, the 42 year-old is involved in several charities and says causes like mental health, depression and suicide are close to her heart. She's also an avid CrossFit athlete and is a competitive Olympic weightlifter. "I'm chasing a New Zealand snatch record at the moment. "I've lifted the record three or four times in competition already but I have to do it at a championship level event and I only get to a couple of those a year. So it's been annoyingly eluding me for a while."
Clearly her primary teacher's words all those years ago have indeed inspired Tania to achieve greatness in both her professional and personal life.
"If you 100% believe in what you're doing and you're 100% genuine about yourself, success just flows from there."