Chad's Star Continues to Rise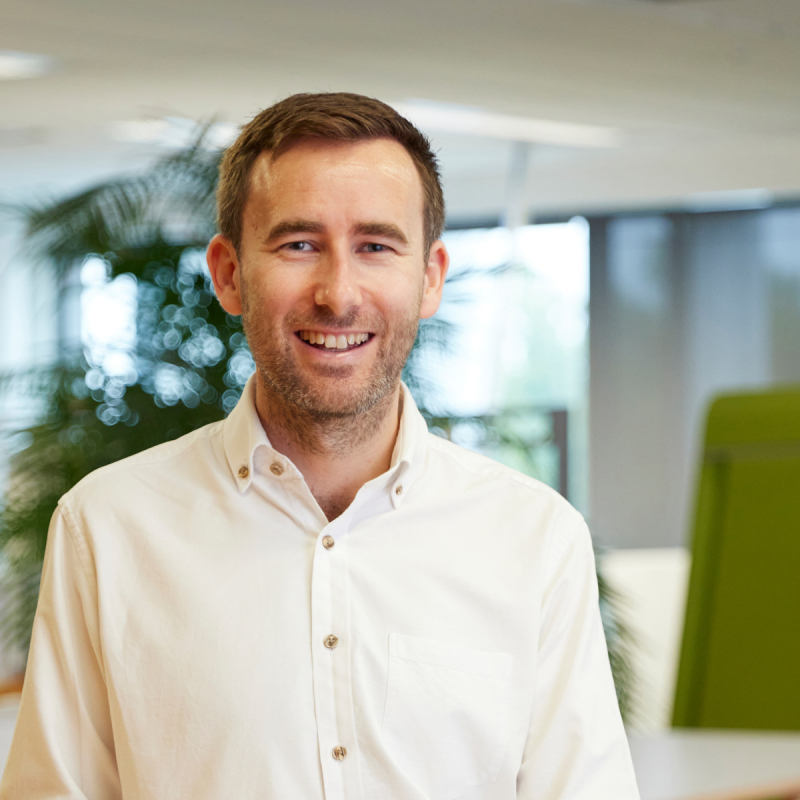 NZ Lawyer has just named Senior Associate Chad Wallace among their 'Rising Stars' for 2023, proving once again the outstanding level of legal talent we have working at Cooney Lees Morgan.
Our firm is thrilled to see Chad achieve this recognition as he's worked incredibly hard over the past 18 months to grow and lead a team of his own. We trust him to deal with some of our largest clients and Chad continues to make an immense contribution to the smooth internal running of our firm.
Chad says he feels very honoured to have been named as a Rising Star by NZ Lawyer.
"This year will mark 10 years since my admission to the Bar and eight years at Cooney Lees Morgan. During this time, I have had the privilege of learning from some of the best lawyers in the profession and have been supported by a fantastic team and excellent clients. This recognition would not have been possible without their support and I am excited about what the future holds.
"For me, this recognition also highlights the great things that happen in regional New Zealand, particularly in the Bay of Plenty and Waikato, and that it's possible to have a rewarding, top-tier legal career outside of the big Auckland and Wellington firms.
"In recent times I have worked on a number of large rural and commercial deals, some with transaction values in excess of $70 million, and regularly advise some of New Zealand's big industry players including one of this country's leading group home builders, Zespri International and local authorities."
Chad joined our Tauranga law firm back in 2015 and is a pivotal member of our Property & Development Team. He looks after one of New Zealand's leading nationwide residential home builders and oversees a sub-team of seven staff to handle all of their land acquisitions, sale of house and land packages, subdivisions and financing arrangements. Chad is ultimately responsible for ensuring that his team provides the best service and advice to our clients, and that the right resources are available in the right areas.
Chad and his team also act for a number of bespoke builders and private developers who undertake residential and commercial subdivisions, including unit title developments. Having a keen interest in the rural sector, Chad has a busy practice acting for orchardists, farmers and forestry owners as well. This broad and varied work stream is rounded out by Chad's niche specialty in retirement village law in which he acts for a number of retirement village operators.
In recent times, Chad has played an important part in the transition of long-standing private clients from several senior partners as they retired from CLM and legal practice. Our Tauranga law firm's valued relationships with these clients often spans many decades and multiple generations. Chad has rapidly built strong relationships with these important clients and is regarded as a true trusted advisor.
Behind the scenes, Chad has made key contributions across our firm in the past year, having a hand in a number of internal reviews, steering and education committees to ensure CLM remains at the leading edge of the legal profession. He regularly contributes to Tauranga's professional community by jointly presenting seminars for real estate agents, first home buyers and the banking industry.
"I like to keep an eye on what's happening in the wider business community and property industry," Chad says. "Tauranga has an active business chamber and several property-focused industry groups. I like to attend as many of these events as I can to make sure that the wider team and I are keeping up-to-date with latest developments and to meet our clients' needs accordingly."
Cooney Lees Morgan CEO, Cecilia Burgess, says the above examples illustrate the level of trust the Partners have in Chad, and the considerable value he adds to the firm.
"To see him officially named as a 'Rising Star' for 2023 is well-deserved recognition for all the hard work he puts in. We are thrilled to work alongside him and see our clients benefit from his knowledge, expertise and enthusiasm. Congratulations Chad – we look forward to watching the next stage of your career unfold."