We are New Zealand Law Awards finalists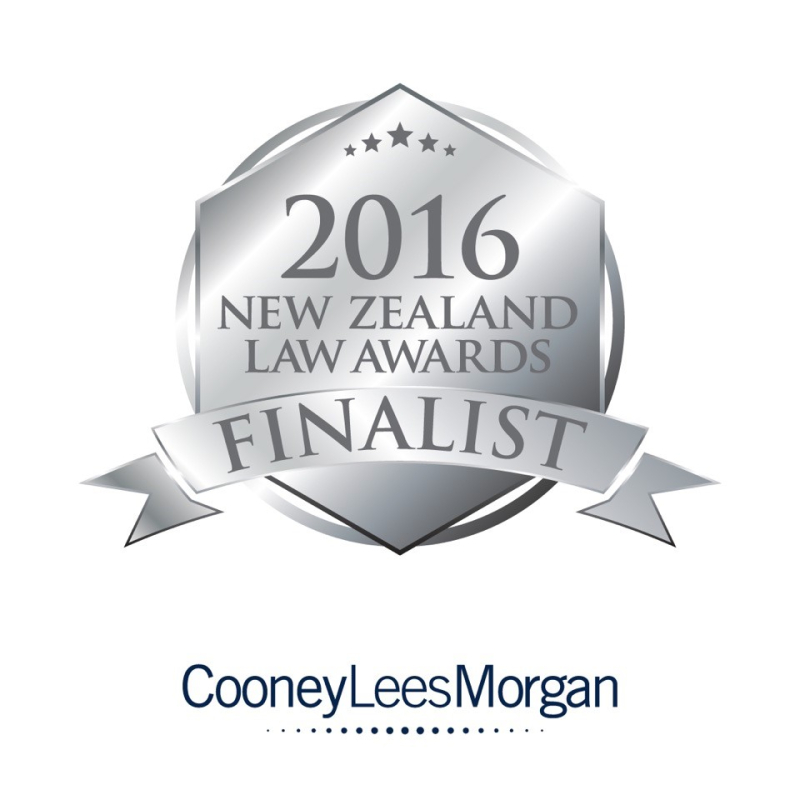 Cooney Lees Morgan is officially a finalist in the 2016 New Zealand Law Awards!
The Mid–Market Deal of the Year merger to form Coretex and Milford Investment was shortlisted for the Awards which take place on Thursday 17 November at the Langham Hotel in Auckland. This fantastic achievement is a testament to the hours of hard work and dedication of our team in completing the deal.
We are nominated alongside Flacks & Wong and Harmos Horton Lusk for this merger, in a category that has five other nominees.
Congratulations to associate Roann Watson and her support team who were involved in the project. We are looking forward to the celebrations and the possibility of achieving further on the night!