Erin Charts Her Own Path To Success At Cooneys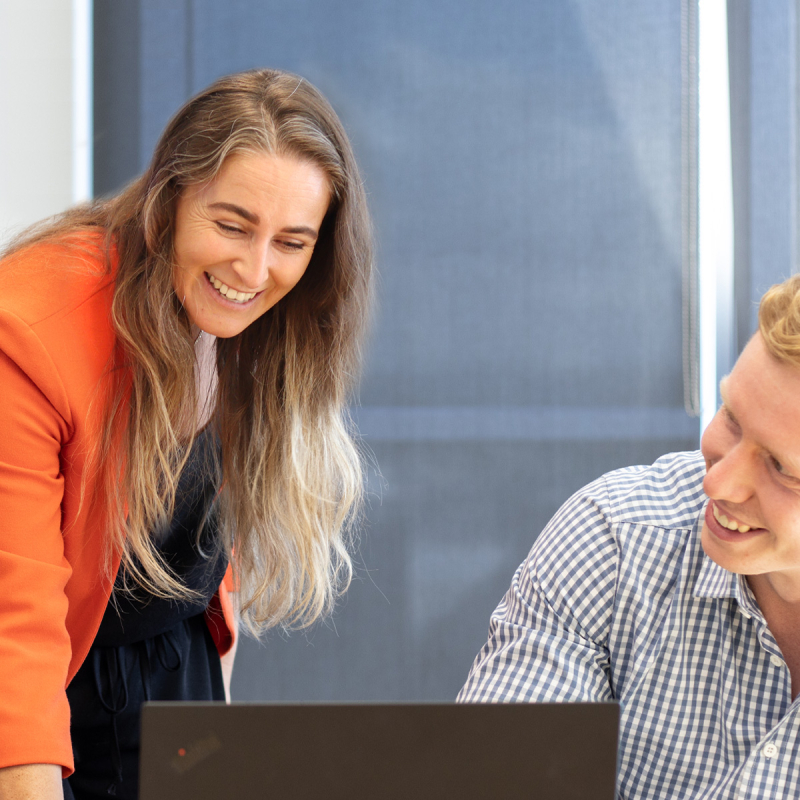 Erin Handley never thought she was cut out for university study, let alone a career as a Solicitor.
She left Otumoetai College in the very first week of her seventh form year (Year 13) to escape the classroom. But sheer grit and determination has seen her enjoy a remarkable career at Cooney Lees Morgan. She started out making tea and coffee as the Office Junior in 2001 and two decades later, has now qualified as a Solicitor.
Her legal career at Cooneys has been a gratifying one – initially working on general property matters including leases, residential, rural and commercial conveyancing before progressing to large and more complex property development and related finance or mezzanine finance arrangements.
"You don't have to live your life in a certain order, or even know what you want to do when you leave school," Erin reflects. "You just need to do something that will give you some skills and opportunities to move forward."
For Erin, that opportunity was a Diploma in Business Administration at the Bay of Plenty Polytechnic. After 12 months of study she signed up with a local employment agency and found herself working fulltime at Cooneys at just 17 years of age.
"Even back then Cooneys was a pretty big office. So there was a lot of names and faces which was a bit daunting. As the Office Junior I had to wash the dishes, do photocopying and spent a lot of time running between banks. There was no such thing as electronic property settlements in those days!"
After 12 months Erin progressed to a junior secretary role and after a brief stint living in Auckland, returned to the Tauranga law firm in 2005 where someone suggested she enrol in some Legal Executive papers.
"I was working in the property team at the time. I enjoyed what I was doing but I wanted to increase my earning potential so thought becoming a Legal Executive was a good idea."
An OE in 2007 and the arrival of her now 8 year-old daughter, Stella, meant Erin didn't finish her Legal Executive studies until 2014. By then, she had also enrolled with Waikato University and undertaken first and second year papers towards a law degree. "I thought I should probably finish the job and get my degree. That turned out to be quite a demanding life decision!"
Cooneys was supportive of Erin's career ambitions and let her work 3.5 days in the office and travel to Waikato University's Hamilton campus two days a week to attend lectures. Former Partner (now Consultant) Owen Cooney has worked closely with Erin for many years on significant property transactions and says he greatly admires her tenacity.
"Hers really is a story of guts and determination – that's what it has taken to spend the last decade working for an extremely busy law firm Partner and balancing that with raising a family and studying part-time."
While working alongside Owen, Erin has helped undertake some high value transactions. Earlier in their working relationship these were often rural transactions. However, in more recent years syndicated property investments have become a large part of Owen's practice and therefore part of Erin's. These are complex transactions involving formation of a Limited Partnership, a high level of due diligence and attention to detail.
"Erin is a very important part of our practice," Owen says. "Her attention to detail and commitment to getting the job right for the client is something she takes particular pride in. That's resulted in a great outcome for me personally, Cooney's clients and ultimately her own career."
Erin acknowledges it wouldn't have been possible to complete her law degree without the support of the firm, or her parents who helped care for young Stella. "Cooneys has always encouraged me to further myself. Everyone in the office, especially Owen, has been very supportive and I suppose I was a bit of a test case. There are now several women in the office who are completing their law degrees while working at the same time."
Her advice to others who are contemplating the work/study/family life juggle is to be realistic with your workload and how much you can take on at once. Erin studied a maximum of four papers per year and it's taken eight years (split into two four year stints) to finish her degree, be admitted to the bar and receive her practicing certificate.
"I am really proud of myself. It's pretty cool to have finally done it and to be moving onto the next stage of my career."