Look who got promoted...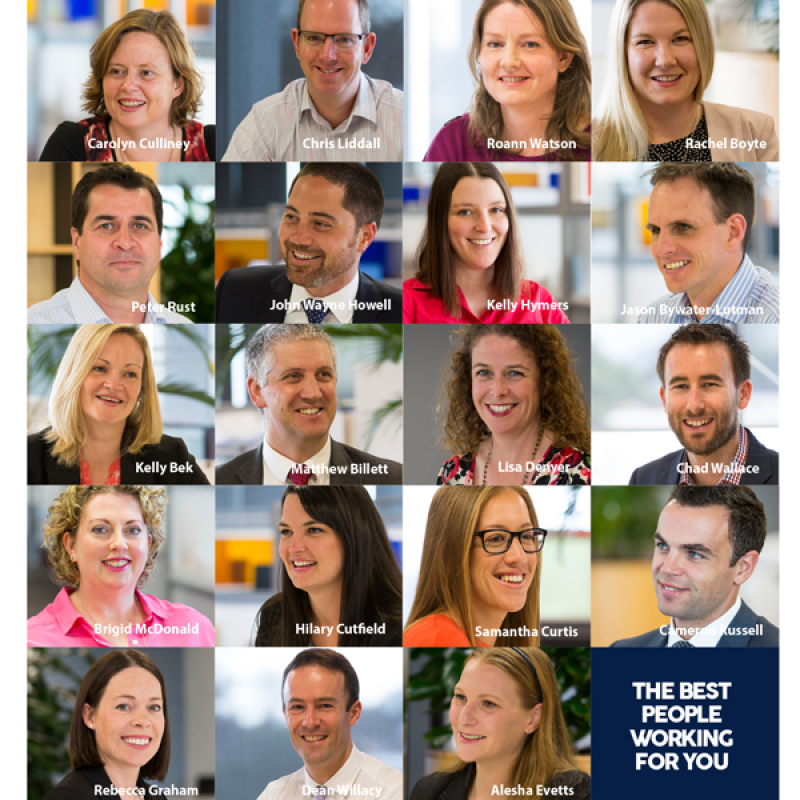 There is a quote from iconic, businessman, Richard Branson, that states "If you take care of your employees, they will take care of the clients." It's a statement that we like to reference when trying to determine the direction of our staff and firm.
Our business appreciates the importance of achievement for our staff in order for our clients to succeed and just how greatly the two are intertwined, which is why we recently promoted nineteen staff within the firm.
With a new structured and transparent careers matrix in place, we actively encourage career development through learning, performance, support, discussion and recognition, whilst most importantly focusing on the shared understanding that everyone has the same opportunity to succeed to their full potential.
From support staff through to solicitors and onto future partners, Cooney Lees Morgan attracts people who share a collective passion for our key values of delivering top, quality service whilst building and growing the firm.
To see that nineteen of our staff have progressed to the next level of their careers is a timely reminder of the unique culture that exists here. We select staff for their ingenuity and consummate professionalism. The perfect mix of high-flying, industry leaders with the vision and ambition that clearly benefit from our culture of supporting health, family and mental well-being.
Our team excel in their chosen professions with Associate, Mary Hill's recent appointment to the National Committee of the Resource Management Law Association; Partner, Paul Tustin's election as Deputy Chairperson of TECT and Special Counsel, Sharron Wooler's recognition as an associate member of the Arbitrators' and Mediators' Institute of New Zealand. Associate, Roann Watson is on the board for the Tauranga Chamber of Commerce and Partner, Murray Denyer is a board member of Comvita.
Personally, they achieve at an exceptional level too. Associate Sam Curtis is a member of the New Zealand White Ferns Cricket team, just returned from a tour of South Africa, whilst Senior Solicitor Tania Waikato is a CrossFit champion who won the Master Women's 2016 FS Weightlifting Competition back in July this year. This is only a small sample of the calibre of the team at Cooney Lees Morgan.
It is this passion for people that drives the ultimate success of our firm and what a year it's been for us, with the recent opening of our new Matamata office to service the greater Waikato. It goes without saying that we highly anticipate further achievements in 2017 for the firm and staff, both professionally and personally.
And so, a huge congratulations for their outstanding efforts and recent promotion goes to these hard-working nineteen: Carolyn Culliney, Chris Liddall, Roann Watson, Rachel Boyte, John-Wayne Howell, Kelly Hymers, Peter Rust, Jason Bywater-Lutman, Matthew Billett, Kelly Bek, Brigid McDonald, Hilary Cutfield, Samatha Curtis, Cameron Russell, Rebecca Graham, Dean Willacy, Alesha Evetts, Lisa Denyer and Chad Wallace. There can be no question that we look forward to working alongside all of these high-achievers and our extended team into the foreseeable future.
It turns out that Cooney Lees Morgan really do have the best people working for you.