The healing power of sport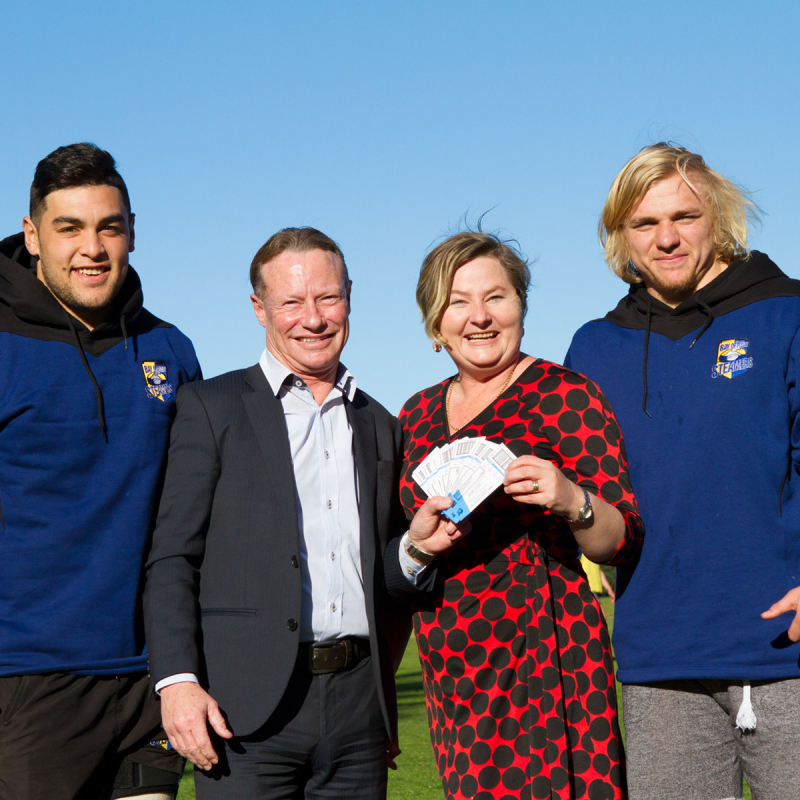 During this time of worldwide Olympic spirit we get to experience a world brought together by the achievements and successes of many dedicated athletes and now this same experience has been brought to life at a local level.
Bay of Plenty law firm, Cooney Lees Morgan and Bay of Plenty Rugby Union are donating $1000 and 50 tickets for this Saturday's Steamers versus Taranaki game, held at the Tauranga Domain, to Tauranga Women's Refuge clients and volunteers involved in the Family Violence: It's Not OK campaign.
Owen Cooney, partner at Cooney Lees Morgan, recognises the importance of sport in bringing people together as a greater community: "When life can be stressful and complicated, sport gives us a wonderful way to escape and a great opportunity for families to regroup and spend quality time together. While going to a rugby match may not fix a family suffering from domestic abuse problems, it is a chance to take a break."
Tauranga Women's Refuge is a not for profit community organisation that has been providing advocacy, information and support to women and their children who experience Domestic Violence – physical, psychological and emotional – since 1980.
Tauranga Women's Refuge is a key supporter of Family Violence: It's not OK launched in 2007. This community-driven advertising campaign aims to reduce family violence in New Zealand by delivering the key message: It's Not OK but It is OK to Ask for Help. The goal is to change attitudes and behaviours that tolerate any kind of family violence.
Tauranga law firm Cooney Lees Morgan, in association with Bay of Plenty Rugby Union, is proud to support Tauranga Women's Refuge and Family Violence It's Not OK campaign.
Published in SunLive on Friday 19th August