Sam Curtis to take on South Africa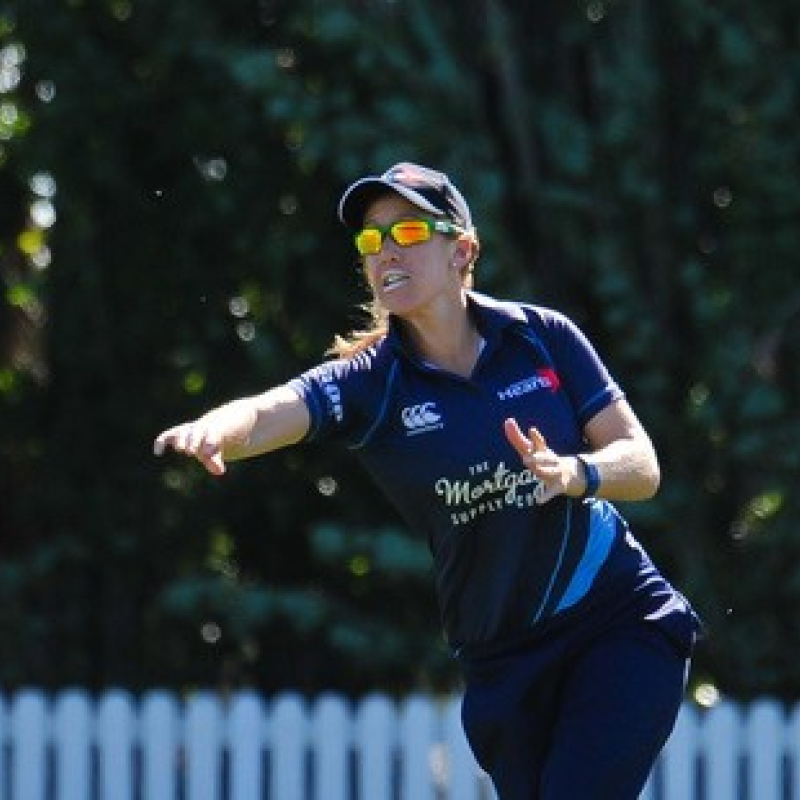 Article by Peter White, published in the Bay of Plenty Times on Sunday Sep 25, 2016
When Sam Curtis played her last ODI for the White Ferns two years ago she wondered if she would get another chance to play international cricket.
But the Tauranga solicitor produced such excellent form with the bat to help the Auckland Hearts win the domestic one-day title last summer that the selectors could not ignore her.
She scored three half-centuries, highlighted by an unbeaten 65 in the final against Wellington.
On Tuesday the 30-year-old batsman and right-arm leg spinner will fly out with the White Ferns for what promises to be a highly competitive seven-match ODI series against South Africa.
"I did think I hadn't taken my opportunity unfortunately when I got the chance two years ago," Curtis said.
"I had been kept in the training squad for the past two years but there is always that little niggle in the back of your mind that thinks, am I going to get a second chance?
"So I am really excited that I have got the opportunity now. I just want to be a consistent contributor to the team.
"Regardless of where I bat, I want to be really clear about the role I have to play in my team and try and execute that role to the best of my ability, so I can contribute to a winning performance."
The White Ferns had 10 days to acclimatise before their first ODI.
"We are playing up in Kimberley to start which is about 1000 metres above sea level so it will be good to get up there and have a few sessions on the grass wickets."
The first three ODIs in South Africa would carry points towards qualifying for the ICC Women's World Cup 2017, to be hosted by England and Wales. The top four sides gain automatic qualification.
The White Ferns are fourth on the official ICC Women's Championship rankings, with South Africa close behind in fifth.
"We are only just scraping in at the moment in fourth place so we need maximum points from these three games to ensure that we will be automatically qualifying for England next year," Curtis said.
Curtis admitted it had been tough at times juggling a career based in Tauranga with playing club and representative cricket in Auckland.
"It can be very trying. You have to be very organised. I actually have schedules mapping out the next six months and then breaking that down to weekly schedules."
Last summer she trained once a week with both the Greerton and Mount Maunganui men's cricket clubs.
But a move to join the Northern Spirit this summer would curtail the worst of the travel issues.
"I have decided to play for Northern Districts which means I have to get to Hamilton for trainings rather than all the way to Auckland.
"Cooney Lees Morgan have been really great. They have allowed me to drop down to part-time hours and I have been offered a contract for this year by New Zealand Cricket as well."
---