City Explorer Challenge Update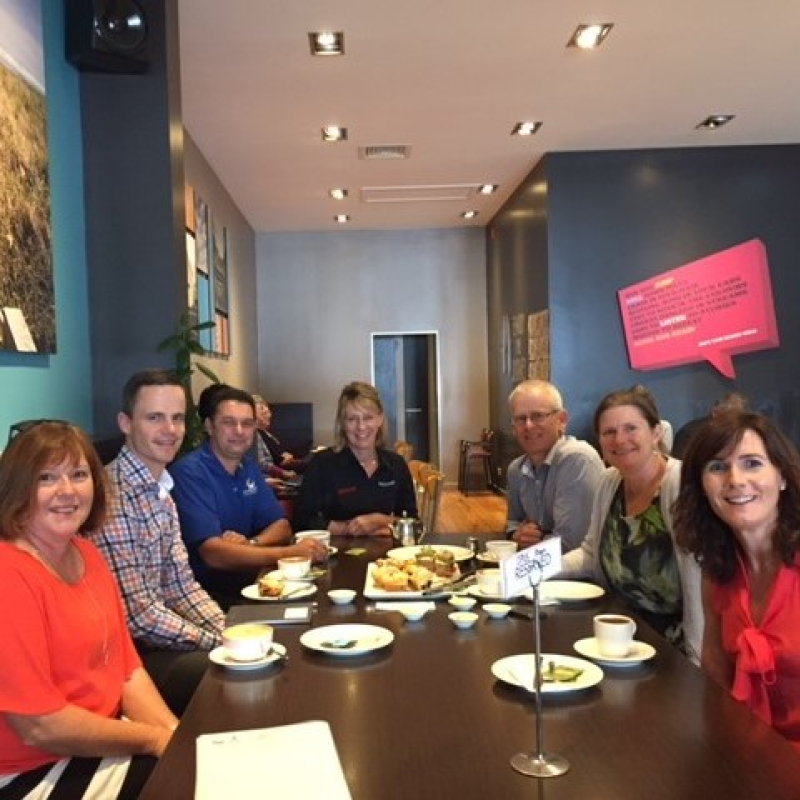 We're just over the halfway mark, and things are heating up. A good number of competitors are enjoying getting out and about, sending in photos of their smiling faces at various locations.
Check out the photo album that has been put together from the "Play in the Park" lunchtime event held this week Play in the Bay Facebook
There is also a short YouTube clip you may like to see HERE
Its not over yet though, there is still the CBD Scavenger Hunt coming up on the 27th April, which promises to be very entertaining and enjoyable.
To find out more, visit the website http://www.sportbop.co.nz/cityexplorer
---
Congratulations to the team at OPUS International, who won the lunch time challenge.
Round the table Left to Right: Kay George (CLM), Simon Banks (OPUS), Dhal Gurdit-Singh (Sport BoP – organisers of the explorer challenge), Simon Banks (OPUS), Nicole Taylor (OPUS), Mary Hill ( CLM).