Latest News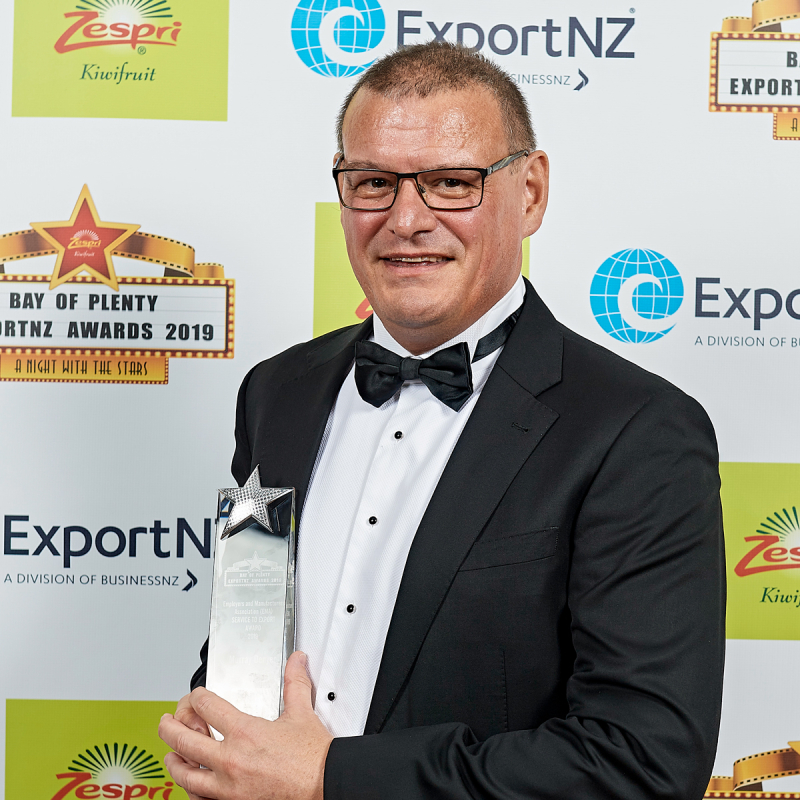 26 June 2019
Growers, post-harvest operators and exporters are all key clients at Cooney Lees Morgan and we're delighted one of our own has been recognised for his significant contribution to New Zealand's export industry.
Partner Murray Denyer has received the 2019 Employers and Manufacturers Association (EMA) Service to Export Award at the Bay of Plenty ExportNZ Awards ceremony held on Friday 21st June.
"It's quite a special award," explains ExportNZ Bay of Plenty's Executive Officer Joanna Hall. "All the other awards have finalists and you can enter or nominate yourself. But the Service to Export Award is decided by a panel of people who are hea...
---
Recent News