Promotions Recognise Our Top Talent In 2019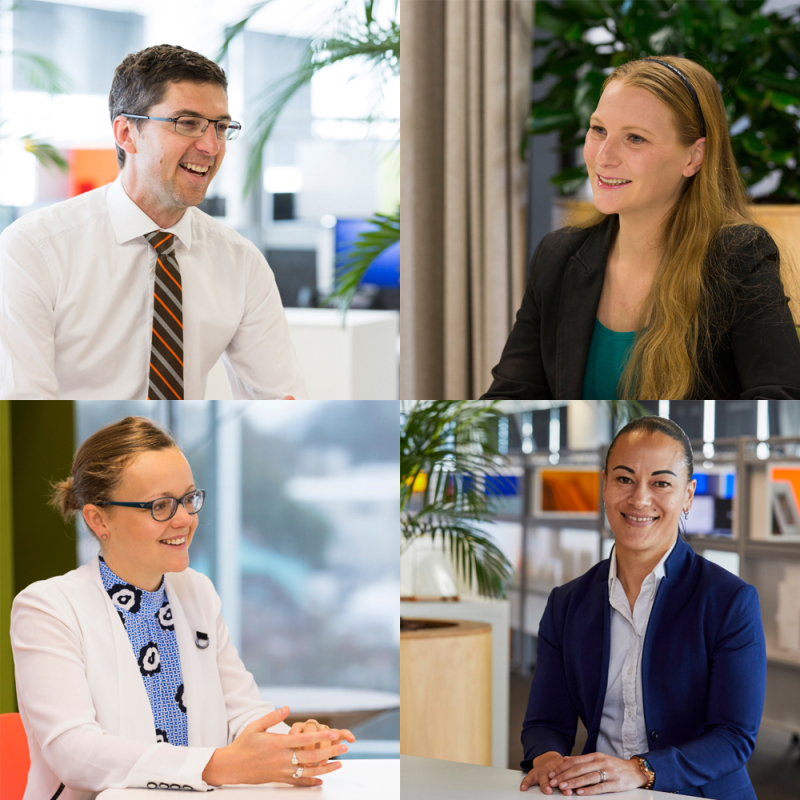 Putting yourself forward for promotion can be a daunting prospect but we like to do things a little differently here at Tauranga law firm Cooney Lees Morgan.
Rather than waiting to be mysteriously shoulder-tapped or pass some invisible test, we set out clear criteria for all our Tauranga legal professionals who wish to progress to the next stage of their career.
Every year we invite people to apply for promotions, and we're delighted to announce nine of our talented team have recently moved up the ranks.
Nicola King is now a Senior Solicitor in our Property and Development team, having joined our firm in June 2017.
"The length of time you've been practicing law isn't the only criteria for promotion so it's nice to know if your work reflects their standards, you'll be recognised for it," she says.
"I have friends at other firms who never really know whether promotions are going to happen. It's a lot more transparent here. There's also no pressure to apply. If you're happy where you are, and with what you're doing, that's fine. But if you do want to progress, they encourage you to take that next step."
Eight of this year's nine promotions were awarded to women – something which Tania Waikato says reflects the inclusive culture at Cooney Lees Morgan.
"The promotions system they have in place gives everyone an equal opportunity to progress. The ball's entirely in your court," she says.
Tania is delighted to now be an Associate, having done two five year stints with our firm and pausing to have her son in between.
"Family is a very important part of what Cooney Lees Morgan is all about, both in the sense that we are one big family, and also in the sense that most staff have families to look after outside of the office. Work / life balance is very important here. Cooneys definitely encourages their staff to work hard and get the job done, but they also recognise that people have lives outside of the office too."
Meanwhile, Alesha Evetts' promotion to Senior Associate is a culmination of her 18 year journey with our firm. She began as PA to then-Partner Kevin Casey and studied law at Victoria University before returning to us in her summer breaks, and eventually fulltime.
Alesha says it's satisfying to reach the next level of her career and receive recognition for personal growth and development in the legal arena. "Law is forever evolving and the social climate in which we practise is too. Being knowledgeable and continuing to develop your skills (regardless of how long you have been practising) is really important, especially in the litigation field. This promotion is a culmination of all of those factors," she says.
Jeff Stringer has been impressed with the professional development opportunities on offer since he joined Cooney Lees Morgan three years ago. After qualifying as a lawyer in 2004, Jeff spent over a decade working as a public servant and banker before joining our firm's Private Client and Trust team.
"I knew if I came here, I could progress and have a long career as a Tauranga lawyer. There's plenty for me to do, and challenges to embrace. It was a good move."
Jeff is now an Associate and says with career progression comes more responsibility and autonomy.
"It was nice to set myself a goal of promotion and achieving it. My challenge is to become an expert in the areas I work in and it's nice to have that recognition that you're growing and succeeding in what you do."