Celebrating Legal Excellence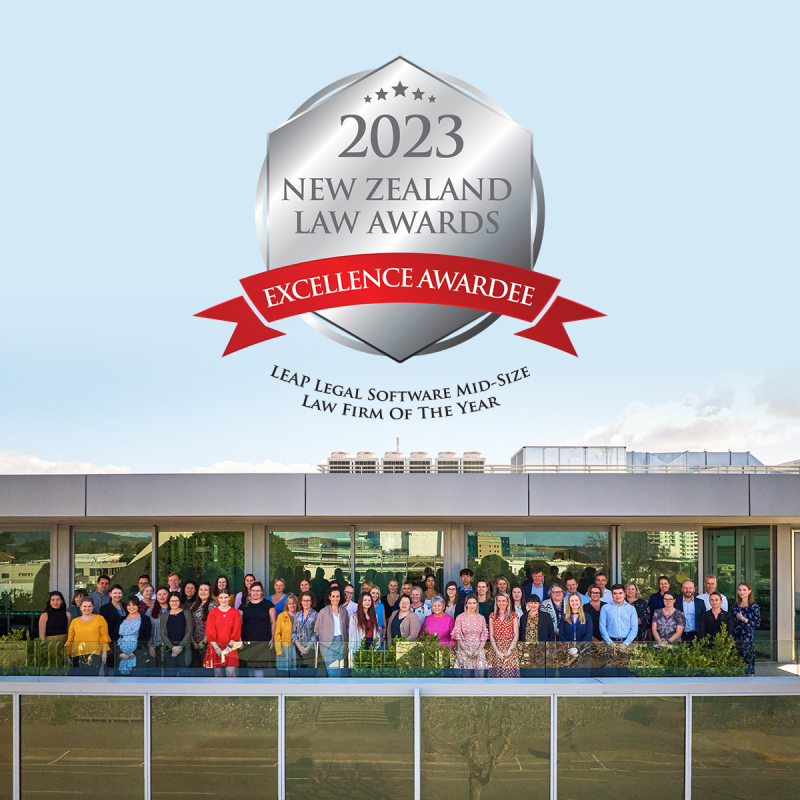 Celebrating Legal Excellence: Cooney Lees Morgan excellence awardee for the New Zealand Law Awards 2023
We're thrilled to share the exciting news that Cooney Lees Morgan has again been announced as an excellence awardee for 'Mid-Size Law Firm of the Year' in the prestigious New Zealand Law Awards 2023.
The New Zealand Law Awards acknowledge and pays tribute to the unwavering commitment of the best firms, in-house legal teams, practitioners, and leaders who shape our legal community across Aotearoa.
This accolade highlights the accomplishments of Cooney Lees Morgan as a mid-size law firm, demonstrating in particular our dedication to developing career pathways for all staff no matter the position, launching a new in-house business development programme and mentoring programme, strengthening our family practice team and administering Zespri's $250m annual grower licensing project and transition to an online auction platform.
The winners of the New Zealand Law Awards will be announced on Thursday, 23 November 2023 in Auckland.
CLM is proud to be recognised as part of this country's leading legal firms that continually strive for excellence and making a positive impact on our society.
For those curious to explore the full list of the 2023 excellence awardees, learn more here