Patrick Anderson - Senior Associate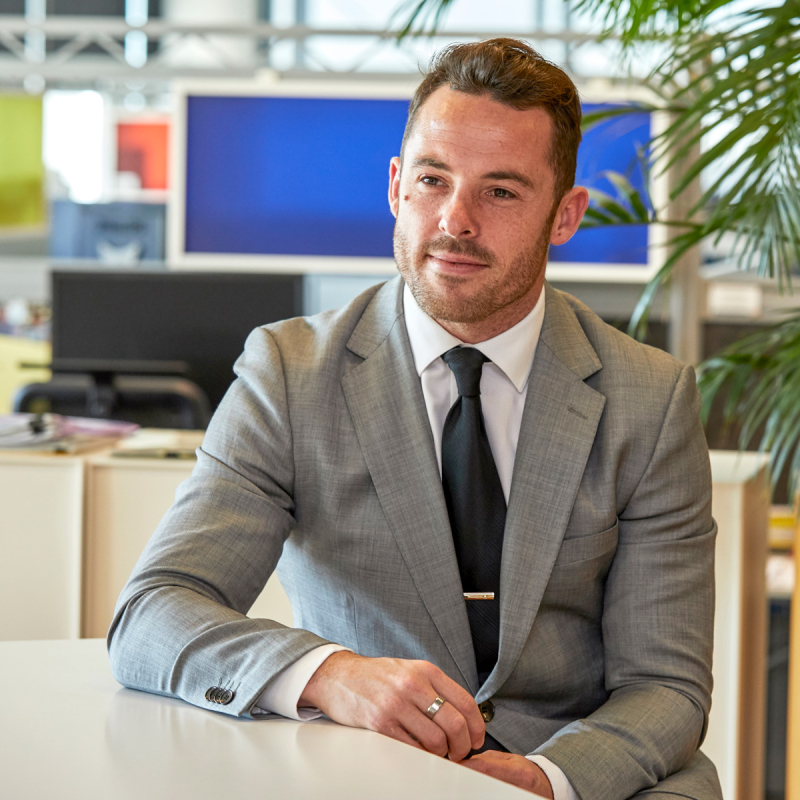 People like to know where they stand. At Cooney Lees Morgan, there is a formal set of criteria to measure yourself against and the onus is on you to apply for promotion. Compared to the traditional method of sitting and waiting to be tapped on the shoulder, this proactive approach works really well. If you're a go-getter, there certainly isn't any danger of being left behind.
I'm thrilled to have just been promoted to Senior Associate. It is great recognition and does mean a lot to me because I've put a lot of focus into developing my technical skills and career.
I was generally pretty curious as a child and was drawn to the idea of advocacy and helping people solve problems. These days that is what I appreciate most about coming to work in Cooney's litigation team – you're likely dealing with someone who's at a stressful point in their life and you've got the training and experience to try and help them with whatever problem they're facing, which can be very rewarding.
I arrived at Cooneys in early 2019 and haven't looked back since.
I was previously living in central Auckland, working at a boutique commercial firm. My parents moved to Tauranga and I would come down to the Mount to visit them – only it was getting harder to leave. I had one holiday where I thought 'what am I doing living in Auckland when I could be down here?' In Tauranga you get the best of both worlds – Auckland's still close if you need that dose of city life. But here you've got the beach and great lifestyle options.
I was pleasantly surprised by the size and quality of the local law firms in Tauranga and I got a really good feeling as soon as I walked into Cooneys. I met with the three litigation partners and the rest is history.
I started as a senior solicitor and brought with me some solid experience, but there was certainly a lot more to learn. Coming into a larger firm than I'd been used to at that point exposed me to many different areas of litigation and the law generally. Being a full service firm, we've got a private client team, a commercial and corporate team, and a property team as well. As I got my feet under the desk, I found myself being exposed to a lot of different areas of the law and different clients via those other teams.
Peter Crombie heads up our litigation team and is a very accomplished lawyer. Early on he was someone that I respected and realised I needed to shadow a bit to work out how he ticked, how he liaised with clients and other lawyers, and how he approached his job. I have stuck with that. Peter has always been extremely generous with his time and gone out of his way to give me a lot of guidance. I think that, as well as being given the opportunities to take matters on myself and grow, has helped advance my career.
I'm proud of what I've been able to achieve in the last couple of years. When I first arrived at Cooneys I was studying for my Masters in Law part-time at Auckland University. The firm was really supportive. I was working full-time and on Wednesday afternoons I'd leave to travel to Auckland for lectures in the evenings, before driving back late that night. I completed my Masters over two years. I ended up graduating just after Steph, my wife gave birth to our daughter, Frankie. Our son (Charlie) then came along a wee bit later. There's been a lot of support from Cooneys which has made the juggle easier – first studying and then having children – which has been great. Having a family and having other interests and commitments hasn't been a barrier to career progression.
I like the principles that Cooneys operates on. We have great people within the firm. The culture is fantastic, which I noticed straightaway, and it helped me settle into Tauranga. It is a firm where if you're equipped with the tools, you have the skill set, and you've got the motivation, plenty of opportunity is given to you. It's up to you what you make of it.
I see myself at Cooneys for a very long time, working hard to grow into a respected member of the legal profession. It's nice to get that feedback in terms of a promotion and know that they view me as a prospect for the future as well.