Rachel's Maternity Leave No Barrier to Promotion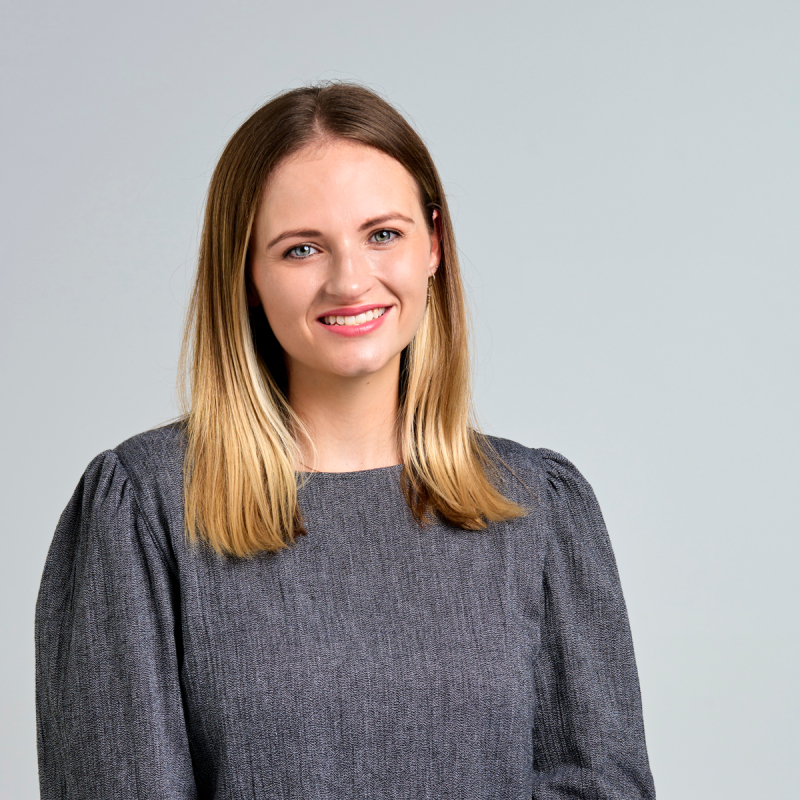 Making sure you are present at home for your children and in the office for your professional career is an ongoing challenge that many parents face.
And in a profession now dominated by young women, lawyers like Rachel van Rossen are particularly aware of how important – and difficult – achieving that work life balance can be.
"There is an ongoing belief that you can have it all and be a super mum and a super employee all at the same time. But it's okay not to have everything and it's okay to ask for help," she explains.
"It is possible to achieve what you want. You've just got to set good boundaries, be organised and make sure you're taking care of yourself as well."
Having recently returned from maternity leave after having her second child, Rachel has just been promoted to Associate. Something she is extremely proud of.
"It's certainly an amazing accomplishment to come back and still be recognised for the work that I'd done almost a year before. If I worked anywhere else, I doubt a promotion like this would have been on the table. I think it shows just how supportive the Partners at Cooneys are in terms of allowing us to progress in our careers.
"There's a real drive here for wanting people to succeed and I think that's why people stay with the firm. They allow us to find that balance."
Cooney's CEO Cecilia Burgess strongly agrees that people need to take care of themselves in order to achieve success in today's world. "Rachel's promotion is another example of a talented woman who is carefully balancing the myriad of challenges that being a working mum throws up."
Rachel has taken the opportunity to work part-time while her children are still young and says COVID has certainly been difficult in terms of lockdowns and not being able to access daycare if her children are sick. "But I think the firm's been so great at being flexible. We can work from home and it has made people more productive, and actually more capable of getting things done whilst managing home life. That's a win win for everybody."
After graduating from Waikato University in 2013 with a Bachelor of Laws and a Bachelor of Management Studies (majoring in economics), Rachel joined Cooney's Private Client & Trust team where she continues to work with generations of families and their various entities around asset protection, trusts, estate planning and conveyancing.
She clearly remembers starting at the bottom rung as a law clerk and how nervous she felt. "I remember the first phone call that I ever had to make to a client and my mouth was so dry I was terrified. I think back to it now and how trivial that is but I guess it's just one of those things – you've got to start somewhere."
As a diligent worker who always gives 110%, career progression has always been in the back of Rachel's mind and she's thrilled to have now reached Associate level.
"When I started here, Scott Goodwin, who is a Partner now, was an Associate and I remember thinking how cool that level would be – he was still in amongst all of us, but was also somebody to look up to and who I could ask for help and advice. When you're an Associate you're at that point where you're approachable by everybody and I just thought that was a really awesome spot to be in."
As a natural 'people person' with a flair for problem solving and great attention to detail, Rachel remains in her element at Cooneys.
"I love working in this team. It's such a good diverse range of work and the people are awesome. We've got great Partners here to support us, not just at work but in our home lives as well."