Welcoming Our Newest Partner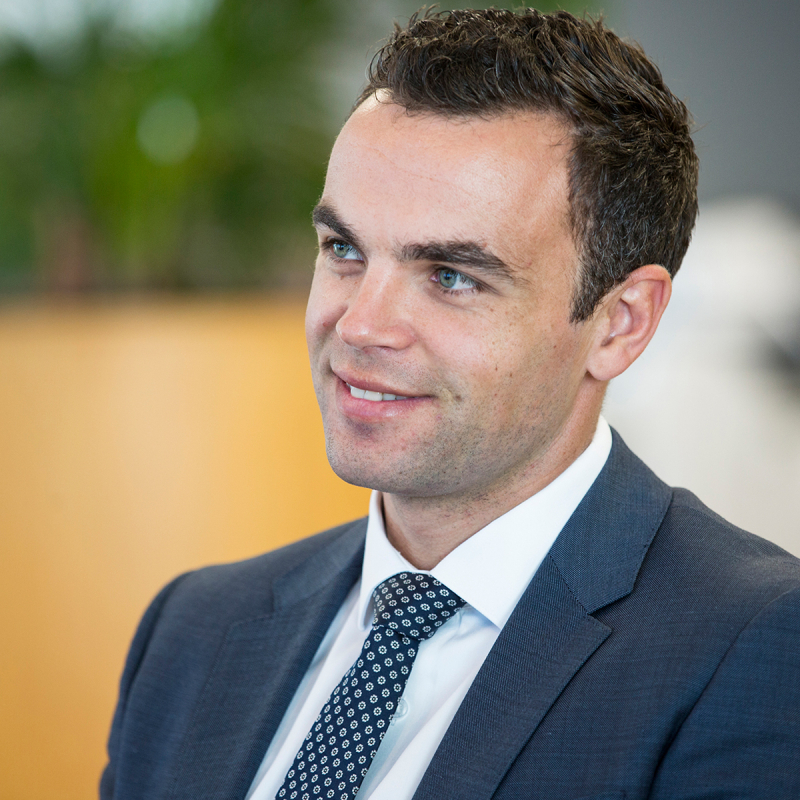 We have an exceptional pool of talent at Cooney Lees Morgan and we're delighted to welcome one of our young stars to the firm's partnership team.
At just 33 years of age, Cameron Russell has made a big impression since he re-joined Tauranga lawyers Cooney Lees Morgan in March 2016 following a stint in Auckland and overseas.
He's now the 10th (and youngest) Partner at our firm, which is testimony to his skills, work ethic and natural talent for leadership.
"I was absolutely delighted when my partnership was confirmed and I am excited about the new challenges and opportunities that being a Partner will bring," Cam says.
Partnership has been a long-held dream of Cam's, who grew up in the Eastern Bay of Plenty and studied law at the University of Otago. "Right from starting out as a graduate at Cooney Lees Morgan in 2010 I have always had one eye on this goal. I am extremely lucky to have the opportunity to become a Partner in the firm where I first started my career."
Cam specialises in property and development and has been involved in some of the biggest deals in Australasia in recent years.
"I really enjoy working alongside clients to achieve their desired outcomes. We are lucky that we have such a great group of clients that I truly enjoy working with.
"With property development, it is about ensuring that each of the relevant agreements and arrangements are complementary to each other. As someone who has always had a background in property, working in this field was a natural choice for me. I believe that having a good understanding of the underlying fundamentals of what the clients are trying to achieve has served me well."
Cam says working alongside his colleagues is what he loves most about Cooney Lees Morgan. "The culture of the firm is so important and we have a great bunch of people here that make it easy to come to work each day."
Last year Cam won the "Young Employee of the Year" category at the Young Read Woudberg LinkT Awards in recognition of his exceptional leadership, negotiating skills and the extensive legal knowledge he brings to our firm.
Now he is a Partner, Cam plans to help continue developing the business. "In particular, I want to focus on cultivating the young talent we have coming through and to continue developing the firm's culture."
Partner Owen Cooney works alongside Cam in our Property Development team and says his depth of expertise and passion for residential, office, retail and industrial property deals is what sets him apart.
"His knowledge of the law, and his ability to help clients easily understand the ins and outs of complex matters, means he's an enormous asset to our firm.
"On behalf of all the Partners, I'd like to congratulate Cam on this promotion. He deserves all the recognition he's getting and we're a stronger firm for having him join us at the helm."