Cooney's Estate Administration Expert Retires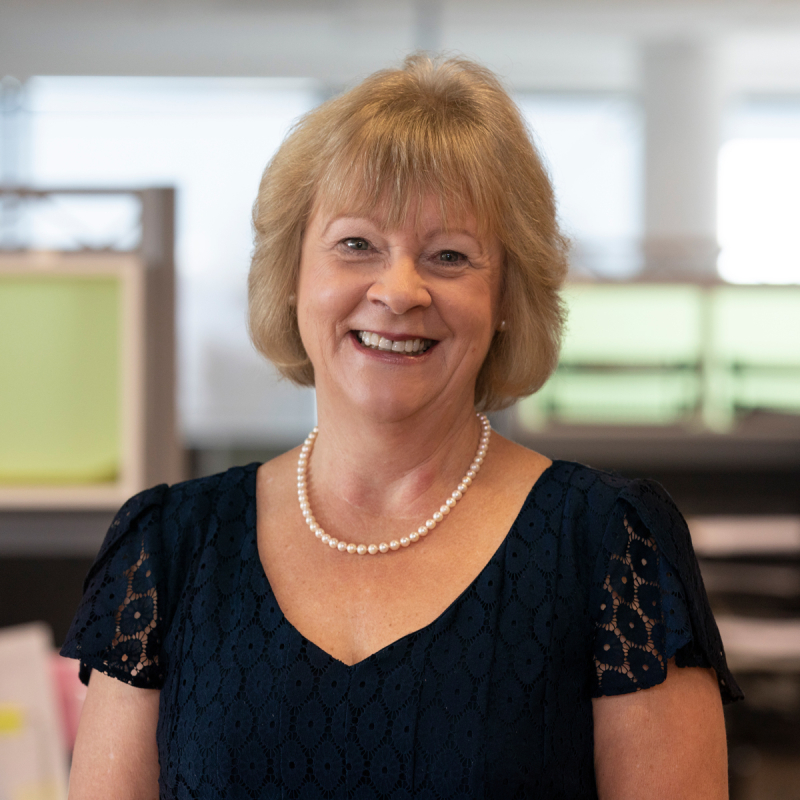 Estate administration and dealing with bereaved families requires a special set of skills, and Cooney Lees Morgan is lucky to have had Margaret Cannon's empathy and expertise on hand for 22 years.
The vastly experienced Registered Legal Executive will retire at the end of June, having specialised in estate law since she first arrived at the firm in March 2000.
"I get great enjoyment from working with those families and helping them through what is often a rough passage of time," she explains. "They're grieving and they need to know that somebody is compassionate to their needs and wants to help them as quickly as possible."
Margaret is renowned for swinging into action at a moment's notice but estate administration is not a quick business. One estate she finalised a couple of weeks ago has taken 15 years to complete.
"Quite often I've found I'll be working with somebody and then years later they'll come back… 'Oh, you helped us when mum died. Now Dad's died. I'm so pleased you're still there'. I think that's one of the benefits of being in a firm for a while because you build up that relationship with people."
Margaret's legal career stretches all the way back to Palmerston North when she was just 18 years-old. She put her initial dream of becoming a nurse aside to enroll in a secretarial course instead, and quickly secured a position at a law firm. As a Legal Secretary, she was involved in all aspects of the law and grew to love the challenge and diversity on offer. Once her two children were at college, she studied part-time to become a Legal Executive and jumped at the fulltime role she saw advertised at Cooneys.
It soon became apparent that estate administration was Margaret's forte, despite the emotional toll it can potentially take.
"I think it's just something that I've learned to live with over the years and learned not to take home," she reflects. "I do my darndest to help them while I'm at work. Yes, I do feel incredibly sorry for some people in the situations they're in but this is a job that requires a bit of maturity and a few life experiences. You've got to know what it feels like to have dealt with close death. I was quite young when I lost my grandparents and I was 27 when my father died of cancer. You do have to walk the walk to know a tiny bit about how a client may be feeling."
Empathy, patience and understanding are key. While the law in relation to estate administration hasn't changed much during Margaret's career, the Privacy Act and Anti-Money Laundering legislation has made the job more difficult and family dynamics are more complex than in the past.
Cooneys recently promoted Margaret to the position of 'Associate' in recognition of her efforts. Now after 22 years, she is now looking forward to living a slower pace of life and embracing craft hobbies, her passion for genealogy, and travelling with her husband. "I suspect I might get myself involved in a bit of community work or something in time but I think it's probably going to take me a few months to unwind and not be turning off the alarm clock at six o'clock every morning!"
She speaks highly of her colleagues and Cooneys' Partners, pointing out there are many long-serving staff members at the firm.
"There are some great people at Cooneys and we've got some very supportive staff and role models. We've got a lot of new young solicitors and legal executives coming through and I hope they're going to get all the support and encouragement in their careers that I got. We always had senior staff who were willing to impart knowledge and help and I hope I've been doing that with staff I've been trying to encourage myself."
"I'm incredibly grateful to Cooneys for the wonderful opportunities I've had in the last 22 years and being able to be in my own role as a Registered Legal Executive. I've greatly enjoyed it. But I'm going to greatly enjoy my new life, too. I think I'm ready for it!"