Promoting Top Talent In 2020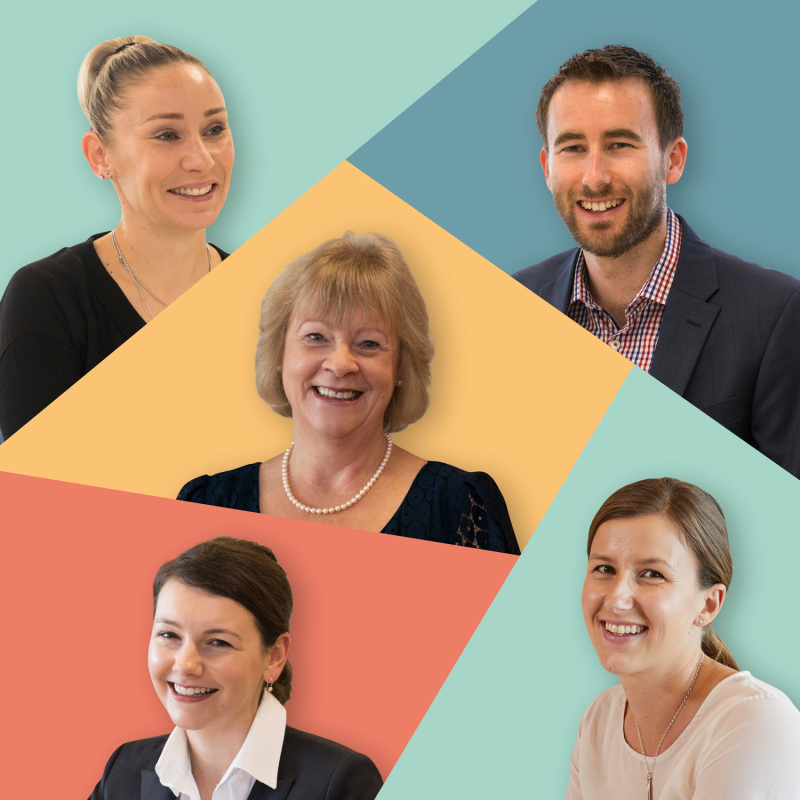 Rewarding our staff for outstanding results, hard work and commitment is a key focus at Cooney Lees Morgan and our Partners are thrilled to announce promotions for five of our talented team members this year.
Victoria Brewer and Chad Wallace are now Senior Associates, Katie Kendrick has become a Senior Solicitor, Margaret Cannon is promoted to Associate – Registered Legal Executive, and Jody Renwick is confirmed as a Knowledge Manager.
"This has been a particularly challenging year for everyone and I appreciate the confidence the Partners have shown in me to promote me at this time," says Victoria Brewer.
Cooney Lees Morgan sets out clear promotion criteria for all employees to measure themselves against, and Victoria felt the time was right to seek recognition and take the next step in her legal career.
"I believed that I met the firm's expectations for the role of Senior Associate. I have over 10 years' experience as a litigator and during my four years at CLM I have demonstrated my legal skills and my commitment to working hard to achieve results for our clients."
Margaret Cannon agrees the firm's application-based promotion system works well for all involved.
"It's important to ensure the criteria is clearly understood. We all have different qualifications and attributes. We work in different areas of the law, in and out of the office, so it's important to ensure expectations are precise."
As a Registered Legal Executive who has worked at CLM for two decades, Margaret considers her promotion to be a reward for her years of dedication and solid work ethic towards CLM clients, management and her chosen career.
"To me, it is also a wonderful acknowledgement of the role of a 'Qualified Legal Executive' in the legal profession. Promotions prove that CLM appreciates their staff's talents and encourages us to keep up the good work and promote ourselves and the firm."
Chad Wallace joined our Private Client & Trust team five years ago and is looking forward to furthering his legal career in Tauranga.
"Although it may sound like a cliché, it really is the people and the culture at Cooney Lees Morgan that makes it such a great place to work. The partners and staff are all down to earth and genuinely look out for one another. There is a real sense of community within the firm and we are also fortunate to have so many great clients."
Looking ahead to 2021, the trio are all eager to share their knowledge and experience with their colleagues to further enhance the special culture within the firm. "I am looking forward to taking a bigger role in supporting others in the team and helping them develop their skills and move up through the ranks," Chad says.

Cooney Lees Morgan extends our warmest congratulations to you all!