Reflecting On 100 Years Of Success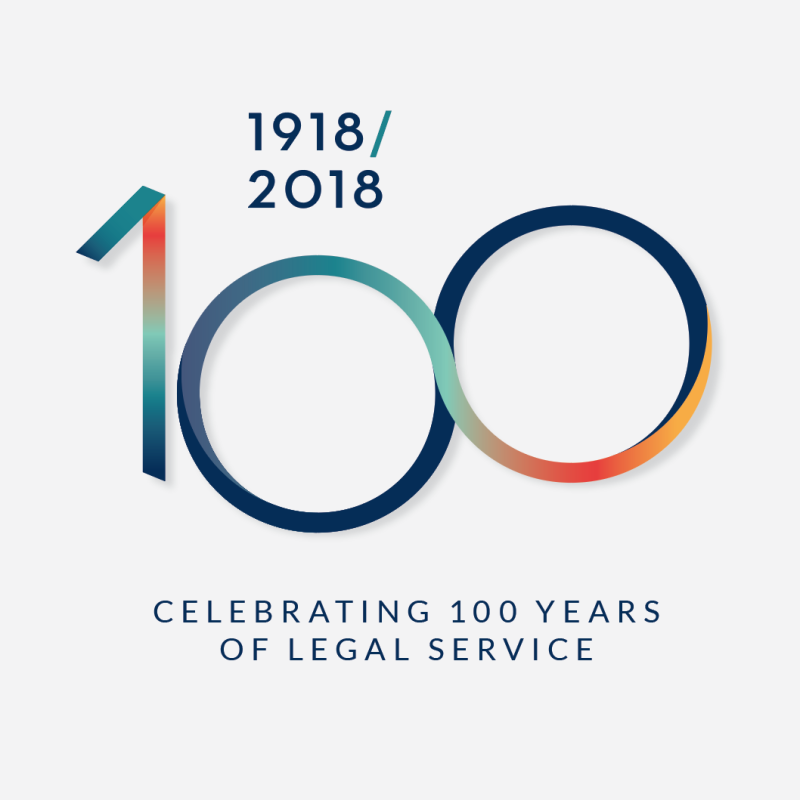 The Cooney family has had the unique privilege of watching our Tauranga law firm grow and evolve over the past 100 years and we're all immensely proud to have reached this significant milestone.
As a child I often visited my father, Des, at work and remember the Grey St office as being a warm and welcoming place where I was surrounded by uncles, aunts and cousins. I was allowed to sit in Dad's office chair and while I don't remember the exact 'moment' I decided to become a lawyer, I've never wished to be anywhere else.
My grandfather, H.O. Cooney, created a business which has been woven into the fabric of our family for three generations. I think we all feel a great sense of satisfaction and pride that it's been able to make such a big contribution to the growth and development of this city.
I believe our firm's culture has played a big part in our longevity. I'm a big fan of Steve Hansen's mantra with the All Blacks that 'culture eats strategy for breakfast'. A successful business depends entirely on its people and having the right culture is a key element.
New blood coming into the practice has been huge as well. If you don't have new energy coming in, your business will slowly die a natural death. From my grandfather, to my father and his brother, Jim Cooney, followed by Michael and Paul Cooney, Ross Potter and Marc Molloy, and onto the next generation of Sally Powdrell and myself, I think we've always been good at introducing new blood at the right time. The age profile of the current partnership is further evidence of this.
Certainly a lot has changed since I first joined the law firm in 1983. Tauranga has grown rapidly, and the major renovation of our First Avenue premises later that decade was a significant leap forward in terms of growth. Sally's husband, John Henderson, was the architect who oversaw our revamp and office expansion, and the finished design was considered very modern at the time.
Technology has also changed immensely, and Cooney Lees Morgan has always been quick on the uptake. We embraced fax machines and internal email as soon as they became available, and now the digital age has completely changed the way we operate.
Our offices are now open plan and our clients' needs have changed too. When I first started practicing law you were expected to be all things to all people. But we were among the first law firms to begin specialising in different areas and working collaboratively. Now our clients are happy to deal with a range of experts across different practice groups and this has become a normal way to do business.
While my cousins, Michael and Paul Cooney, have retired from partnership, they remain valued consultants within our firm. They've always been important role models for me and I certainly feel they, alongside many others, have made huge contributions to this place – much more so than myself.
While I am likely to be the last 'Cooney' for the foreseeable future, I have no doubt this Tauranga law firm will continue to enjoy ongoing success thanks to the talent, culture and collaborative environment which we've collectively nurtured.