Introducing new partner Campbell Izzard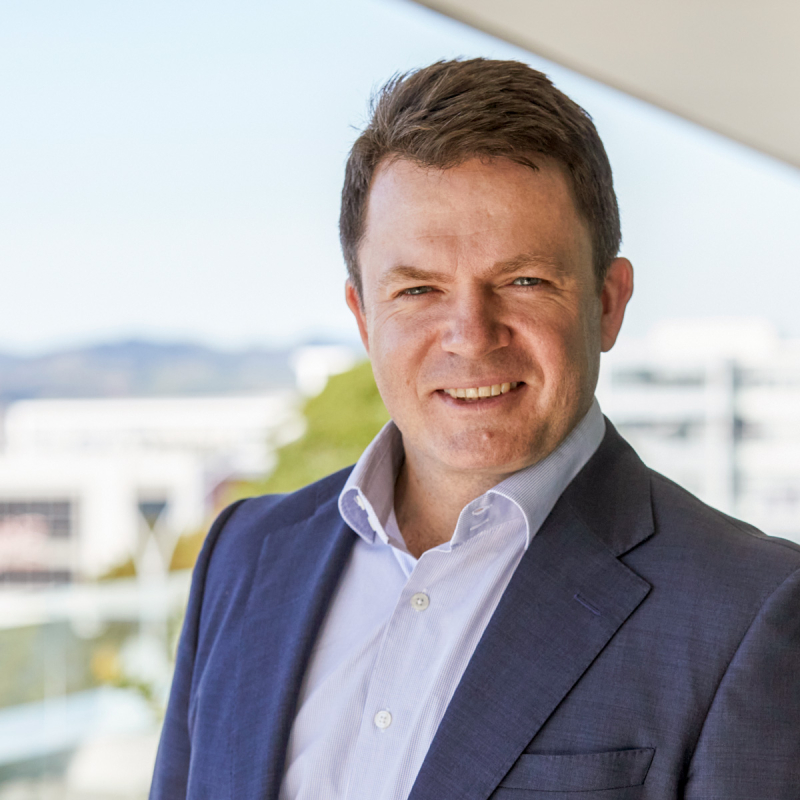 Bay of Plenty exporters are sure to welcome the arrival of commercial law specialist Campbell Izzard at Cooney Lees Morgan who has vast experience in the Asia-Pacific market.
Izzard joined the partnership at CLM on 1st July and strengthens the firm's ability to offer legal expertise to local companies of the highest international standard.
The 43 year-old speaks fluent Mandarin and has practiced law in Hong Kong, mainland China, Australia and New Zealand for almost 20 years. He was most recently a partner at Tompkins Wake in Auckland but has spent the majority of his career working for leading international law firms, Allens, and Clifford Chance, overseas.
"I love getting the law to work for people, instead of against them, in their commercial arrangements," he explains. "I did my Master's Degree in International Law at the University of Sydney because my immediate future at the time lay offshore. But many of the same principles apply to managing transactions domestically, large or small. At the end of the day, it's about helping your client achieve their commercial ambitions while making sure they do so without tripping up."
Being able to speak another language is a particularly valuable skill. Izzard has been a 'beachhead advisor' for New Zealand Trade & Enterprise for the past three years, helping them to support Kiwi businesses expansion efforts, often into China. "They might be looking to test their market entry strategy or to simplify their supply chain. I like to think some of the experiences I have had can help them focus in on the factors that are going to impact them the most, and identify what things they need to look out for.
"Being able to speak Mandarin does come in handy. I've got several clients where we only speak in Mandarin and I've had to negotiate a lot of transactions in China over the years, so it's definitely been well-used."
While he's been involved in billion-dollar deals representing the likes of pharmaceutical giant Pfizer in Asia, his most memorable transaction was just across the ditch.
"One of the most enjoyable matters I worked on was being a junior lawyer at Allens in Australia on a team defending Coopers Brewery against a hostile takeover attempt from largely Kirin-controlled Lion Nathan. Lion Nathan unleashed the full might of their resources on a series of court actions, supplementary takeover bids, takeover panel applications, and at the end of the day the loyalty of the intergenerational family shareholder base defeated them all at a pivotal shareholders' vote. It was great to get a front row seat and the carton of product we were given each Christmas for the next few years wasn't bad either!"
Izzard's move to the Bay of Plenty is a huge coup for Cooney Lees Morgan and will bolster the corporate and commercial team led by fellow Partner Paul Tustin.
"Having Campbell as part of our commercial team here is going to be fantastic," Tustin says. "He will complement what is already a strong and well-established commercial team. I envisage that Campbell's skills will be well-sought after by our clients – particularly in the export sector. I am looking forward to introducing Campbell to our clients and business contacts."
Izzard says he's extremely excited to now live at the Mount with his wife and two sons, having spent part of his own childhood in Waihi and Athenree.
"I have always seen Cooney Lees Morgan as the leading brand in the Bay of Plenty. They do challenging and important work in a number of sectors and represent some fantastic companies that I'm looking forward to getting to know."
Izzard feels that like everywhere, the region won't escape the fallout from Covid-19. "While the impact of Covid-19 will undoubtedly be felt, longer term the local economy has a huge amount going for it. It is well-placed to supply international markets, some of which are already beginning to rebound, has an enormously successful primary industry, and continues to grow its population base. The general trajectory is as promising as anywhere in the country and I'm very excited to be here."
Click here for Campbell's contact details.