Welcome to our 2023 Summer Clerks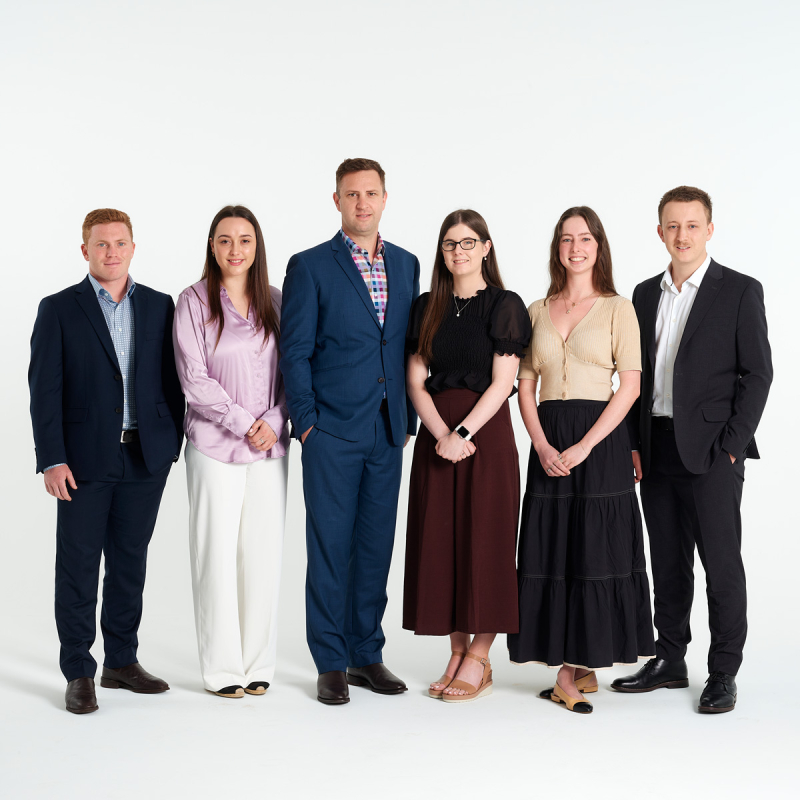 Dealing with real legal complexities on behalf of real clients is vastly different from studying theoretical knowledge at law school – and that's exactly what our 2023 intake of summer clerks are looking forward to doing in the coming months.
Each year Cooney Lees Morgan offers a small number of short-term positions to law students in their final years of study. It's an ideal chance to see how a law firm actually operates and gain valuable practical skills. This year we are welcoming six summer clerks from Otago, Victoria and Waikato universities who are spread among our firm's four practice groups.
Bridie Waterreus is working with our Property & Development team, and is the head property law tutor at Victoria University. She is looking forward to learning more about the practical day-to-day life of a lawyer.
"Law school is extremely theoretical and although it does well in teaching you how to think like a lawyer you don't learn a lot of practical tasks. I want to make the most of being present in a law firm surrounded by other highly experienced lawyers. Picking their brains, asking questions and taking on a 'no job too big, no job too small' attitude will definitely ensure I get the most out of my time here."
In her first few weeks at CLM Bridie has been assigned plenty of legal research – which she loves. "I have enjoyed shadowing experienced members in my team as they walk me through property development processes. I have been told we will eventually take part in practice mediations and deals with each other and members of the firm which I think will provide me with great practical skills. I have learnt so much already and feel like this is the right place for my legal knowledge to blossom."
Esther Barry is a third year law and arts student at Victoria University. She joins our Litigation & Local Government team and is covering a wide variety of tasks including writing summaries of upcoming legislation, client meetings and legal research.
"Ever since I was in primary school, I have always known about CLM, as my granddad Ross Potter was a partner here. I used to visit the offices with him and always admired his hard work and dedication to the firm. To work in the same environment as him, with many people he worked with was something that I really wanted to achieve. I was extremely grateful to get the summer clerk position and called my granddad as soon as I found out."
Esther is looking forward to immersing herself in the office environment to better understand how a firm functions. "The whole practical side of being a lawyer is also something I hope to learn and experience. I have really loved my first weeks at CLM, meeting the other summer clerks and all the other members of the firm. Everyone is so welcoming and eager to help. I think it will be the perfect place for me to learn and grow, due to the nature of those around me."
Louis Robinson is the third summer clerk to join us from Victoria University, having grown up in Mount Maunganui. "Starting out at law school I was not particularly inspired to become a lawyer. I just thought 'it would be a good degree to get'. However, I have come to realise that lawyers are often needed during the most stressful and sensitive times of clients' lives. I want to be helpful in those times. My motivation now is to become a lawyer who can be relied on and make a positive impact during tough times."
He applied to CLM for a summer clerk position because the firm epitomises the kind of lawyer he wants to be for both corporate and individual clients. "I have been assigned to the Private Client & Trust team. So far I have been exposed to a range of different tasks including preparing documentation for the appointment/retirement of trustees, cross referencing property agreements with title documents, as well as analysing a relationship property matter and collaborating with lawyers.
"Everyone in the team is so approachable and happy to help me when I am stuck. My impression is that there is a real team feeling. While people have their own individual tasks, they are all valued members on the same team."
Hannah Jacobsen, from Waikato University, is enjoying her first glimpse of law practice and hopes to forge new connections with experienced and talented individuals. The Matamata local is assigned to CLM's Corporate & Commercial team and says the firm "stuck out" when she was applying for clerkship roles.
"As a highly successful mid-sized firm in New Zealand, to me it provides the best of both worlds. This being valuable experience in a busy firm with over 100 staff and four practice areas as well as identifying the importance of work life balance being integrated into practice.
"I have found that Law School is very different to practice – in a good way! It is a lot more personable and practical; assisting real life complexities for clients compared to fiction tutorial problems," Hannah says.
"I have already been assigned some exciting tasks, some being reviewing a client's terms and conditions to ensure security for the upcoming recession, the review of a Trust's share record, and identification of errors against the Companies Office and account statements. These are just the tip of the iceberg. I am excited for what's to come."
For Otago University student Jay Sprott, Tauranga is an entirely new experience. He says CLM was an attractive opportunity given its size and ability to offer such a broad range of legal services.
"The desire that CLM has to be the leading regional firm in New Zealand really showed to me that it is a firm that is striving to expand, create fulfilling careers for their employees and get the best possible outcomes for their clients."
Jay says the variety and breadth of challenges offered by the legal industry is one of his biggest motivators. "I grew up with family members as lawyers, so I always had exposure to the industry and got to see the different challenges that a lawyer faces every day when trying to extract the optimal outcome for their client… each day will never be the same as the last.
"CLM's Property & Development team has so far offered a far broader variety of work than I first expected. From my first day at my desk, I have been included in conversations/meetings with team members at every level, which has been great as it has provided exposure to the work that the others in my team are carrying out, and really showed how inclusive the team and firm are."
Timothy Bassett taught at a number of Bay of Plenty schools before deciding to study law through Waikato University. The decision to resign from a secure job and retrain was not made lightly, especially with a young family, but it's one that he is pleased to have made.
"I sought a new career which would offer new experiences, opportunities and challenges. Law had always interested me and the idea of retraining as a lawyer was motivating," he explains.
"CLM's summer clerk programme was an obvious way which I could gain meaningful experience in the legal field before I completed my degree. I hope to take away from my summer at CLM knowledge of the internal workings of a law firm, practical legal skills, and new relationships with other legal professionals."
Tim is assigned to the firm's Corporate & Commercial team and has spent his first few weeks researching relevant law to assist experienced lawyers with their review of company documents, and experiencing the process of drafting agreements.
"In the short term I want to gain experience in a variety of legal areas before I pursue a specific field of practice as a lawyer."
Our firm is delighted to have all six summer clerks on board and we wish them well for their time at CLM. We will check in with them again in February before they return to university to see how their experience unfolds. Stay tuned!