Erin Handley - Senior Solicitor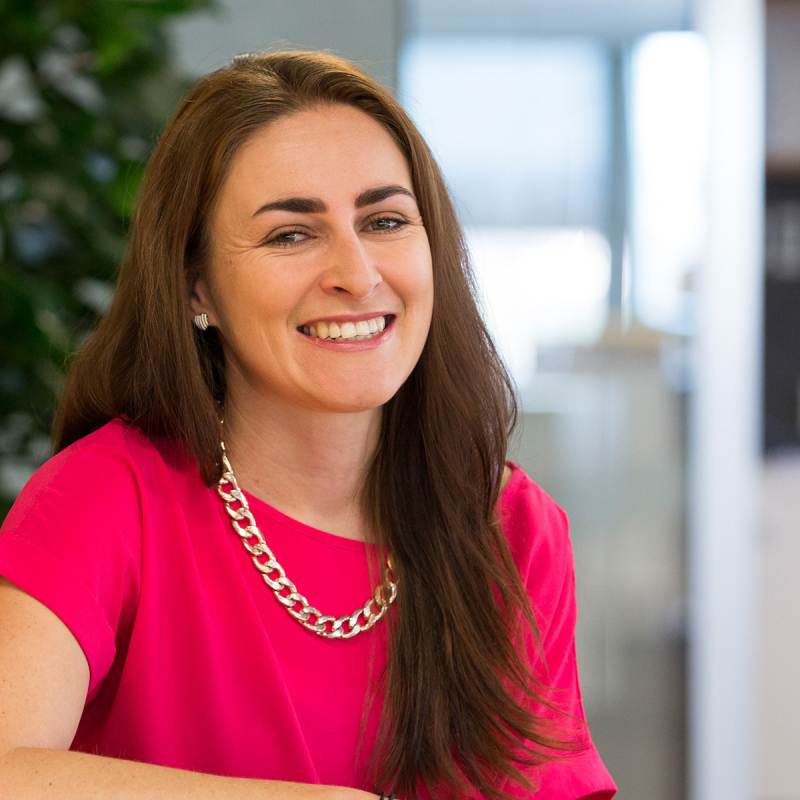 There is no one linear path in life and those who know me, have seen me walk a very long path indeed. I started out making tea and coffee as the Office Junior at Cooney Lees Morgan in 2001 and I'm thrilled to announce I have just been promoted to Senior Solicitor.
This promotion is a culmination of several years of juggling work, life and study commitments to gain my law degree. It is also an acknowledgement of my contribution to the firm over many years given that I don't quite fit the mould of your average recent law graduate.
As the Office Junior I had to wash the dishes, do photocopying and spent a lot of time running between banks. There was no such thing as electronic property settlements in those days. After 12 months I progressed to a junior secretary role and in 2005 I enrolled in some Legal Executive papers. I was working in the property team at the time and enjoyed what I was doing but I wanted to increase my earning potential so thought becoming a Legal Executive was a good idea.
That eventually snowballed into undertaking a full law degree at Waikato University which turned out to be quite a demanding life decision. But Cooneys has consistently encouraged me to take the next step. They allowed me to work reduced hours while studying and to take time off for study and exams. The firm believed in me and backed my efforts.
Finally completing my degree and being admitted to the bar in 2022 were hugely satisfying achievements for me.
Being qualified has meant there are some additional administrative and public service based roles I can now fulfil. That aside, since no longer having study on my plate I am able to focus more on the work, taking on more responsibility for managing files and clients autonomously and upskilling both from a practical perspective and a leadership perspective. I am now involved with a varied client base, from large building company and property development entities, farmers, first home buyers, mum and dad clients and many that I have been involved with and built relationships with over many years.
I feel I have grown into my solicitor role and now confident in my own abilities. I love the relationships I have built with fellow staff, long-standing clients and other professionals over my tenure with Cooneys. It is always particularly satisfying assisting a client who might need a bit of extra care and who repays that with gratitude. No day or deal is ever the same – there is always an opportunity to learn something new.
Cooneys has a welcoming and inclusive corporate culture with a social conscience. The firm was recently involved as a sponsor of the Pride Picnic and is in the process of taking action to obtain Rainbow Tick status as an employer. I love how involved we are in the community by sponsoring local organisations such as Tauranga Community Food Bank, Riding for the Disabled and Homes of Hope.
I am a Tauranga girl born and bred and know from my times away that there is no place like home. Outside of work I enjoy spending time with my family, getting out in nature for a walk or a bike ride, or poking my nose in a good book. In summer every spare minute I have is spent at the beach.
For now, I am happy with where I am at, and reflecting on all that I have achieved. The real hard work of getting my qualification has been done. However, I am never content to be standing still for too long, so will continue to look ahead and prepare myself for the next promotion opportunity.