Cameron Russell - Young Employee Of The Year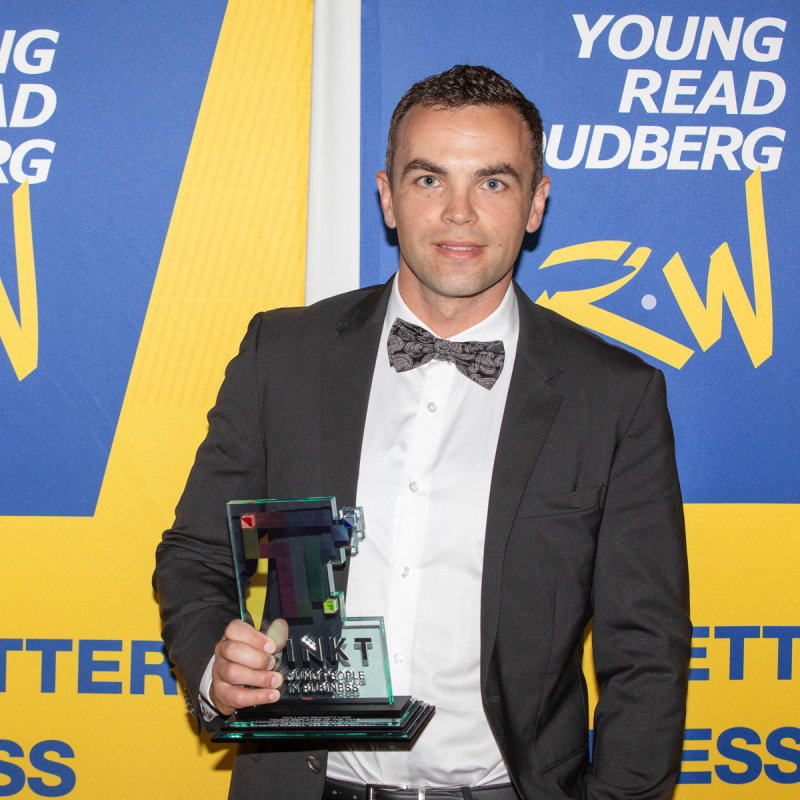 Cameron Russell Scoops Tauranga's 'Young Employee Of The Year' Award
We're lucky to have some outstanding individuals working at Cooney Lees Morgan and one of our Senior Associates has certainly made his mark since returning home to the Bay over two years ago.
Cameron Russell has just won the "Young Employee of the Year" category at this year's Young Read Woudberg LinkT Awards in recognition of his exceptional leadership, negotiating skills and the extensive legal knowledge he brings to our firm.
At just 33 years of age, Cam plays a lead role among the 'next generation' of Tauranga lawyers who are rising through our ranks. He works on some of the most complex property deals in our firm and is one of our 'go-to' people on anything relating to construction, property or development.
He makes a huge contribution to our business and was instrumental in establishing Cooney Lees Morgan's Matamata branch in 2016. He also provides valuable mentoring support to the younger solicitors across all four teams within our Tauranga law firm and leads an industry-wide property and development group here in Tauranga, contributing his skills to the wider growth of our region.
"It was absolutely fantastic and quite humbling to have won," Cam says. "I was up against some really great young employees across the Bay who are each doing fantastic things for their organisations so I was very happy to have been selected to receive this award. It's recognition of the hard work I've put in and it's always great to get a win!"
Naturally, the Partners are very proud of Cam's latest achievement. "Cam is an extremely hard working individual," says Scott Goodwin. "He always strives to achieve the best results for the firm's clients and does so in a way which is collegial and respectful. It's the manner in which he conducts himself and the courtesy he shows to others which has made him the lawyer he is today."
We are excited about Cam's future and this award is testament to his commitment and loyalty to the firm and our clients. Well done Cam!!
We would also like to congratulate the other category winners at this year's LinkT Awards, which celebrate the success of young people in business in Tauranga:
Cooney Lees Morgan 'Young Innovator of the Year' Award winner – Mila Arena from V on Wheels. Mila saw a gap in the market for pre-made, vegan meals so began a home delivery service. The judges were impressed with Mila's approach to health and wellness. Having easy access to homemade meals to follow a healthy diet definitely improves people's lives, and consequently changes the world in a good way.
Archistudio 'Social and Environmental' Award winner – Adam Taylor Architecture. What impressed the judges was the way Adam now considers all things sustainable as the norm. There is, and should be, no need to "sell" sustainability, and he designs entirely in a sustainable way.
D & B Construction 'Employer of the Year' winner – Exceed Franchise. Their philosophy towards employees stood out. Exceed works hard to develop their young employees including having a healthy personal development allowance.
Young Read Woudberg 'Business Owner of the Year' Award winner – Rosemary van der Velden. The judges were very impressed with Rosemary who is growing exponentially year on year, refining all the time, introducing technology to keep both her property owners and tenants informed and has plans to move into the commercial sector in time.