Passion for Property Fast-Tracks Lucy's Career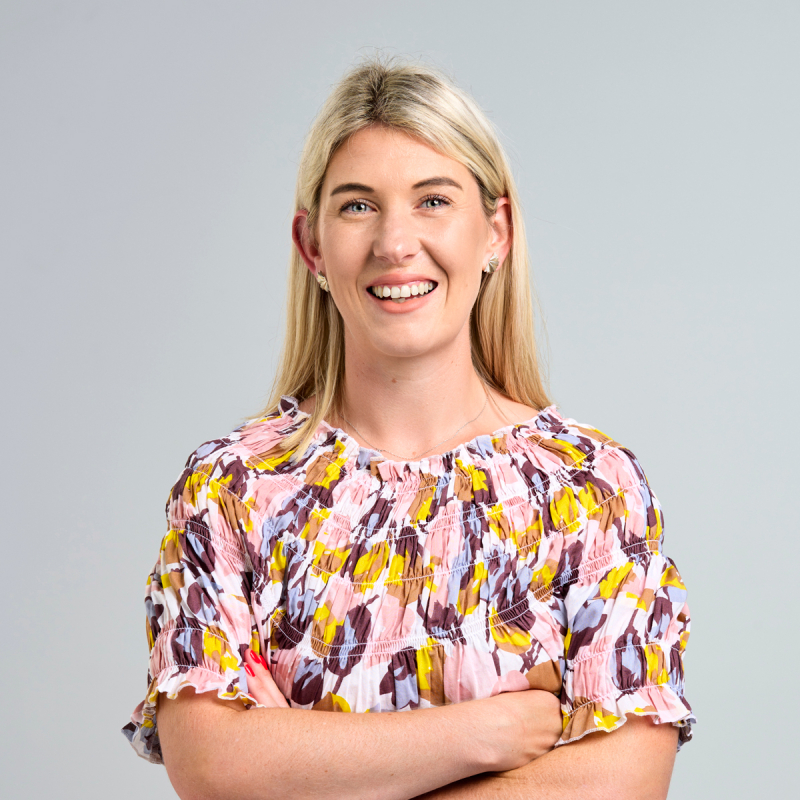 "For me it was always property," Lucy McDougall says.
"At university I loved property and land law. So all my elective law papers were actually very much property-focused. It was quite obvious early on that was going to be my path."
Lucy is now an integral member of Cooney Lees Morgan's Property & Development team, helping to spearhead some of the firm's largest residential subdivision projects, as well as commercial developments.
Her success with key clients such as Classic Group has now seen her promoted to Associate – an achievement she's been working hard towards since joining the firm in 2019. "To have reached that level, it's a big achievement for me. I'm stoked."
Lucy says her initial interest in property law was confirmed throughout the early years of her career, when she worked in both Auckland and London. When she returned to New Zealand, she had a clear focus on what kind of law she wanted to practice.
"There is such a diverse range within property – everything from basic residential conveyancing to large-scale commercial development work. It's fascinating."
Since her arrival at CLM, Lucy has been heavily involved in a 34ha subdivision called Hunua Views that is now under construction at Drury. "The subdivision consists of 11 stages, which in the end will result in over 600 residential lots. So this is one of Classic Group's largest developments to date, and one of the largest residential developments in New Zealand. It's an exciting and challenging project to be a part of."
Lucy assisted with the initial three stage land acquisition, the development finance and on-sale agreements to other build partners.
"When you work really hard and spend a lot of time on something, it's just awesome to be a part of and see things come to fruition. Driving along the Southern Motorway now and actually seeing all the houses that have been built already is very satisfying. It's all coming to life."
She is grateful she gets to live in the Bay of Plenty and enjoy a fantastic lifestyle while working on such significant property deals.
"Honestly, the work that we get given at Cooneys is amazing. It's challenging, interesting and diverse. Some people might think we just do basic residential and commercial conveyancing but it's very much the opposite. You get just as good, if not better, work here then you would in the big cities."
The Tauranga law firm's flexible working arrangements and supportive environment also allows the 32 year-old to work part-time to juggle the needs of her young family as well as her career. Lucy says time management and organisation is now more important than ever, and she doesn't shy away from early starts when necessary to get the job done.
"I care deeply about my work and I'm driven to do right by the client. If there's a deadline we need to reach and that means me coming in early, so be it."
Her future ambitions are to continue developing her skills and get involved with the 'heavy lifting' and negotiating side of things at the beginning of large-scale transactions. "I want to build even stronger working relationships with my clients and I'm looking forward to tackling new challenges as they come along."
Cooney Lees Morgan's CEO Cecilia Burgess shares her warmest congratulations to Lucy on her recent promotion. "Lucy's passion for property development is obvious, and our clients are reaping the benefits of that passion."