Jeff Stringer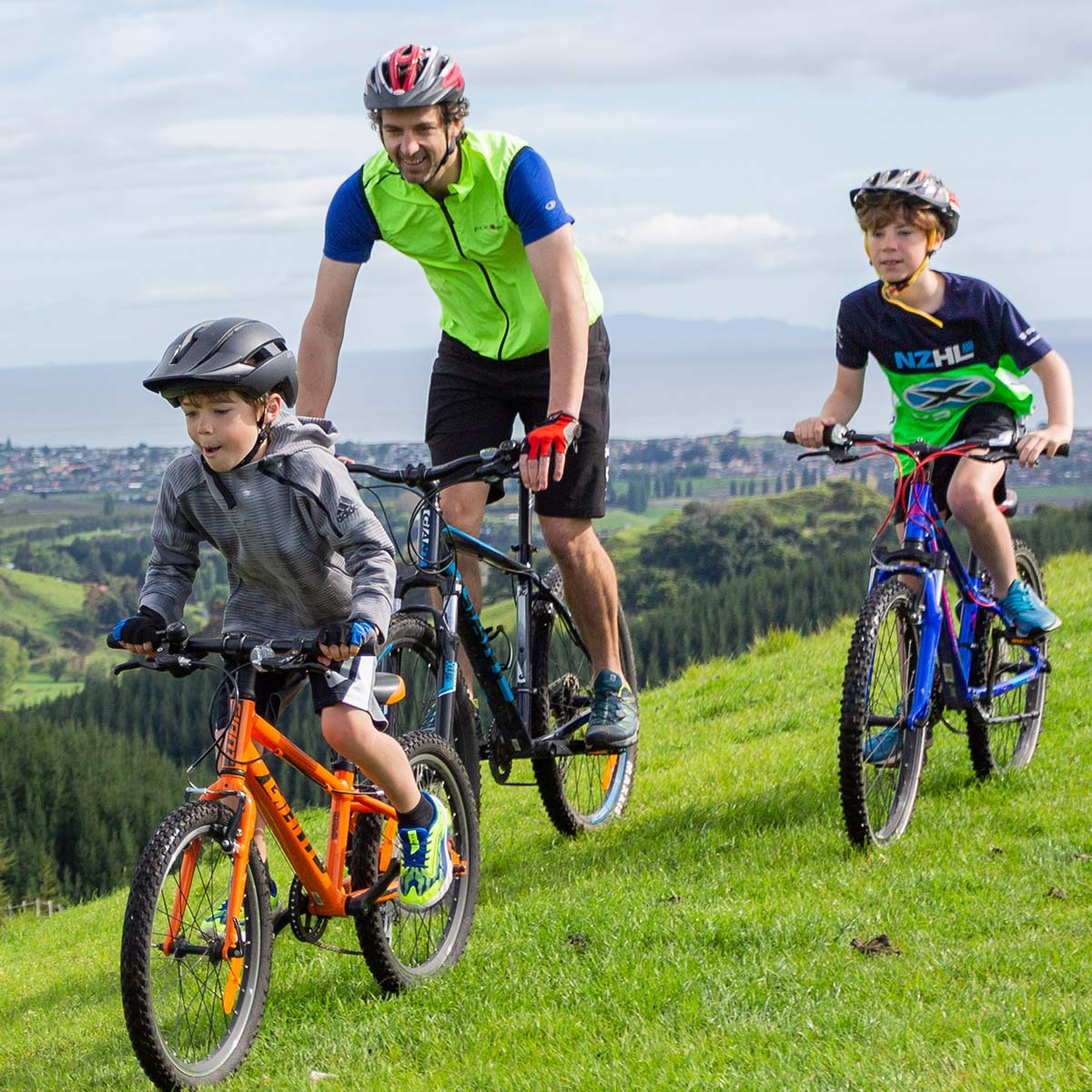 Working hard in a demanding corporate environment is much easier knowing the freedom and adrenaline of mountain biking or skiing is never far away.
Jeff Stringer grew up mountain biking through quarries and reserves on the outskirts of Timaru. He's now passed that passion onto his two sons, aged 9 and 6, and the Stringer family regularly enjoy weekend rides together exploring New Zealand's unique landscape.
"We'll often shoot over to the Redwoods in Rotorua and go for a ride over there. The trails there are world class and attract people from around the world. It's really cool to have that just down the road.
"In the last month or two we've discovered some of the trails around the National Park and Ohakune as well. It's not exactly on Tauranga's back doorstep but it's only three hours from Tauranga instead of six hours from Auckland. It's all in our region so we're very lucky."
Jeff says mountain biking is so enjoyable because it's an activity the whole family can do together. "We plan to do the Timber Trail with the kids at some stage, probably next year. My family still lives down in South Canterbury so we've done parts of the Alps to Ocean which is really cool. That goes from Mt Cook down to Oamaru. We've done a few stages of that with the kids. There are lots of great trails cropping up all over the country."
As well as great exercise, Jeff admits he loves the feeling of speed. "That's why I like skiing too! The ability to just let go is really enjoyable."
Closer to home, the Stringer family often bike around Tauranga's estuaries or other local trails.
"We've been to Summerhill in Papamoa and out to Oropi and ridden around some of the tracks there. We also really quite like the one in Taupo too - Craters of the Moon – that's awesome."
With dad and his boys having almost outgrown their current bikes, some new gear is on the horizon. "I'm also a big believer that when you invest in new equipment you have to get out there and use it to get the dollar per use down!"