Katie Kendrick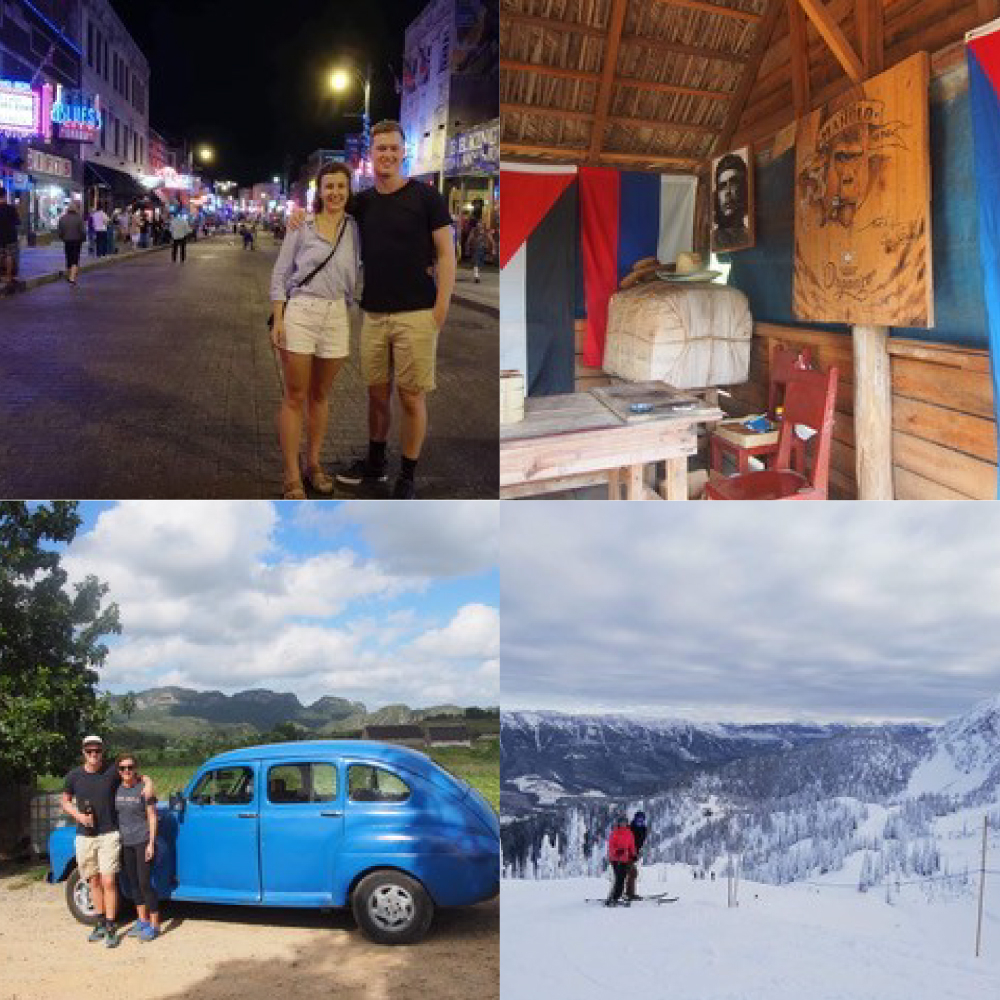 Sleeping on the side of a volcano, watching Tiger Woods play golf, and eating the freshest Mexican food imaginable are just some of the memories Solicitor Katie Kendrick has to look back on from an amazing five months of travel.
She and her partner, James, spent the last half of 2018 travelling through North and Central America before settling in Tauranga and resuming their professional careers.
The pair had already tackled Europe straight after their university graduation but weren't ready to put their 'OE' dreams to one side just yet.
"It's probably one of the only times in life when you can travel without massive work commitments or other responsibilities like children," Katie reflects.
"Our latest trip definitely exceeded all my expectations. We started in Texas and spent 40 days travelling through the southern states in an RV. My partner is really into music so we went to New Orleans where the jazz is, then followed the Mississippi River all the way up to Nashville. We then headed out to Savannah, Georgia, and followed the coastline down to Miami."
Travelling in an RV was a terrific way to see the country, Katie says.
"There is no such thing as a 'small' RV in America. We had one that slept six people, just for the two of us. It was the best way to see that part of the country. You end up in really authentic random spots and get to see all the back roads which is fantastic."
The pair regularly camped in national parks and enjoyed the diverse landscape on offer – from the long, flat, hot plains of Texas to the swamps of Louisiana.
"I was surprised by how much I enjoyed travelling through America. It was a very cool place, with lots of great culture, good sports and outstanding food - particularly the BBQ joints. Everyone was so friendly and nice, especially in Texas. They're very welcoming."
Sporting highlights included watching Tiger Woods competing in a PGA event in Atlanta, and attending an American football game in New Orleans. "It was an insane atmosphere. Everything is larger than life."
Hiking up the Acatenango volcano in Guatemala was Katie's absolute highlight. "It's higher than Mt Cook – about 3000m in the air and you sleep on the side of it where you can see another volcano erupting nearby in the night sky. At 3am they wake you up and you hike to the very top to see the sunrise. It's pretty outstanding."
Diving around Cozumel Island in Mexico and eating street food were two other special experiences that Katie and James will treasure. "The food in Mexico is just amazing. Every place you go to they have a different style of Mexican food. The majority of the time we ate in markets and it was delicious and so cheap. It's very different from the Mexican food we have in New Zealand – it was super fresh and flavoursome."
The couple rounded their trip off by spending a white Christmas in Canada skiing with friends. Katie has now settled back into fulltime work, having joined Cooney Lees Morgan's Private Client and Trust team in February.
"You'd be surprised how nice it is to have routine in your life. It's nice to get up and have a focus for the day and not be living out of a backpack."
Katie previously clerked at Cooneys for two summers while studying law at Canterbury University, and immediately got in touch with us once she and James decided to make Tauranga their new home. She now works in our family law team and appreciates all the help and support she's received from her colleagues while getting herself up to speed.
While her passport is packed away for now, she believes travel gives you a new perspective on life.
"Travelling through third world countries in particular, makes you appreciate what you have here in New Zealand – you walk down the street and there's not rubbish everywhere, and most people have houses to live in and food on the table.
"New Zealand is just so beautiful. We have so much open green space and activities galore. It makes you realise what we have on own doorstep."
Position Senior Solicitor