Marley Orr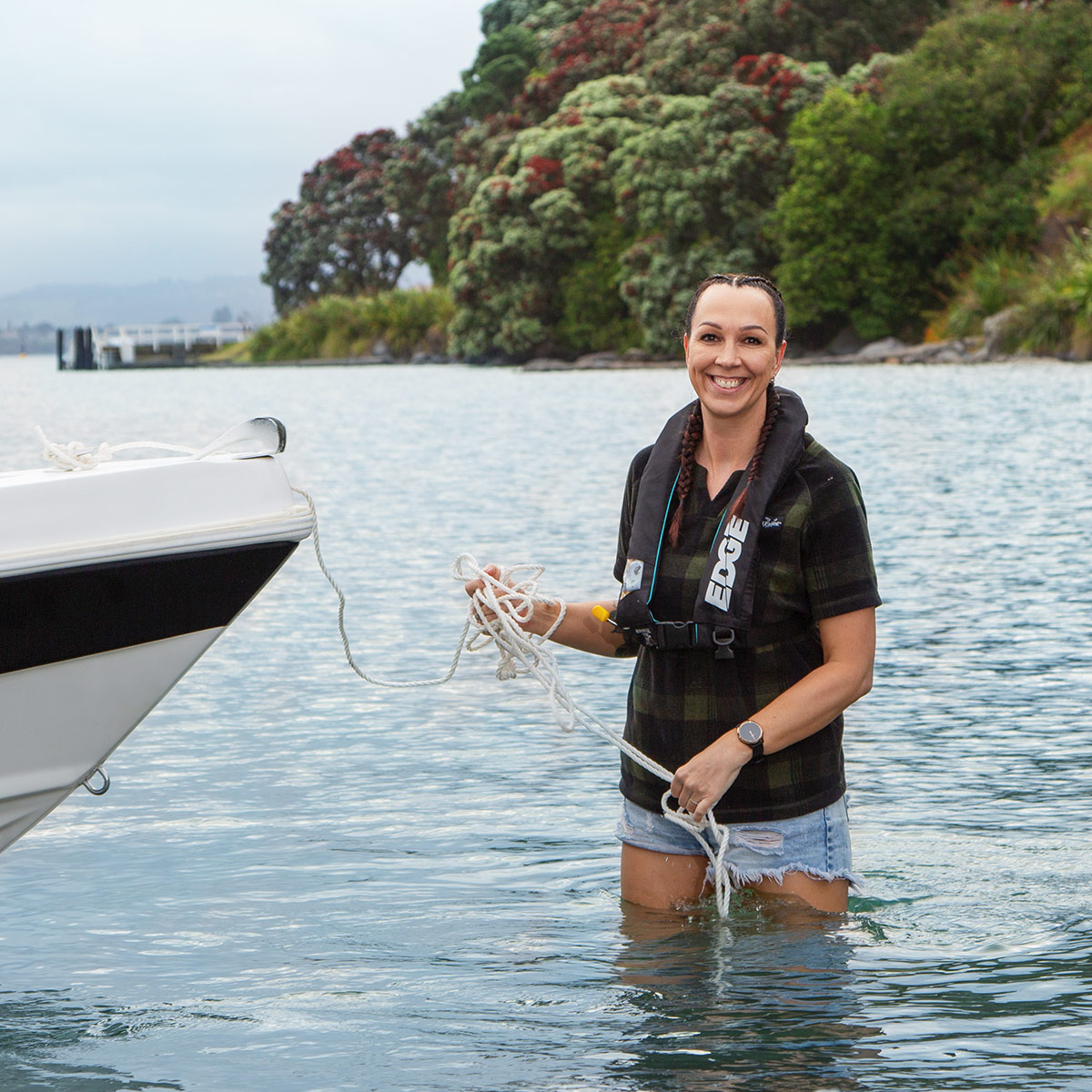 Marley Orr lives in a townhouse in Bethlehem and works in Cooney's busy corporate office – so she seizes every chance to get out on the water and go fishing to help recharge her batteries.
The Legal Assistant grew up with her grandad and uncle owning boats and has just bought her very own named 'Fin-Addict'.
"She's an old boat, older than me! She was built in 1976 and she's just small but it's the perfect size to learn on."
The 4.5m-long Plylite Fisherman can hold four people and has a 75 horsepower motor which Marley admits is a bit heavy but certainly adds a lot of speed. "I'm a little bit of a speed freak," she says.
"My grandad and uncle were commercial tuna fisherman who lived at the Mount. Nana used to take us down to Pilot Bay to see them most holidays; I used to love playing around on grandad's boats. I was probably about three years-old when I started going out on the water. I remember my brother being put in a cray pot to keep him from crawling away.
"I love being on the ocean – I find it really calming. The scenery around Tauranga Harbour is amazing. Over the years I have managed to track down family or friends with boats, or even the locals so I could go fishing with them. I can spend all day and all night out there."
But owning and skippering her own boat is a whole new ball game. Learning how to connect up and reverse the trailer, hook up the fuel tank, run the motor and maintain Fin-Addict is just some of the new skills Marley is picking up thanks to help from her uncle and a friend.
"I've still got a lot to learn and I'd be out there every day if I could. We take it out from the wharf in Omokoroa; I keep it in my Nana's carport and she's out there which is really handy. I'm still learning so we haven't taken it out that far yet – just to the end of Matakana Island. I'm still getting my confidence up."
Marley intends to make the most of the summer months ahead and get as many weekend trips in as possible. So far she's managed to snag Kahawai, Snapper, Trevally and a lot of Stingrays.
"We get up as early as 2:45am in the morning to be out on the water by 3am or 4am. If you can get the tide right and the change of light, that's good bite time. And the added bonus is watching the sun rise. That's my absolute highlight."