Buying, Selling or Leasing a Kiwifruit Orchard?
Topics covered in this article: Farming & Horticulture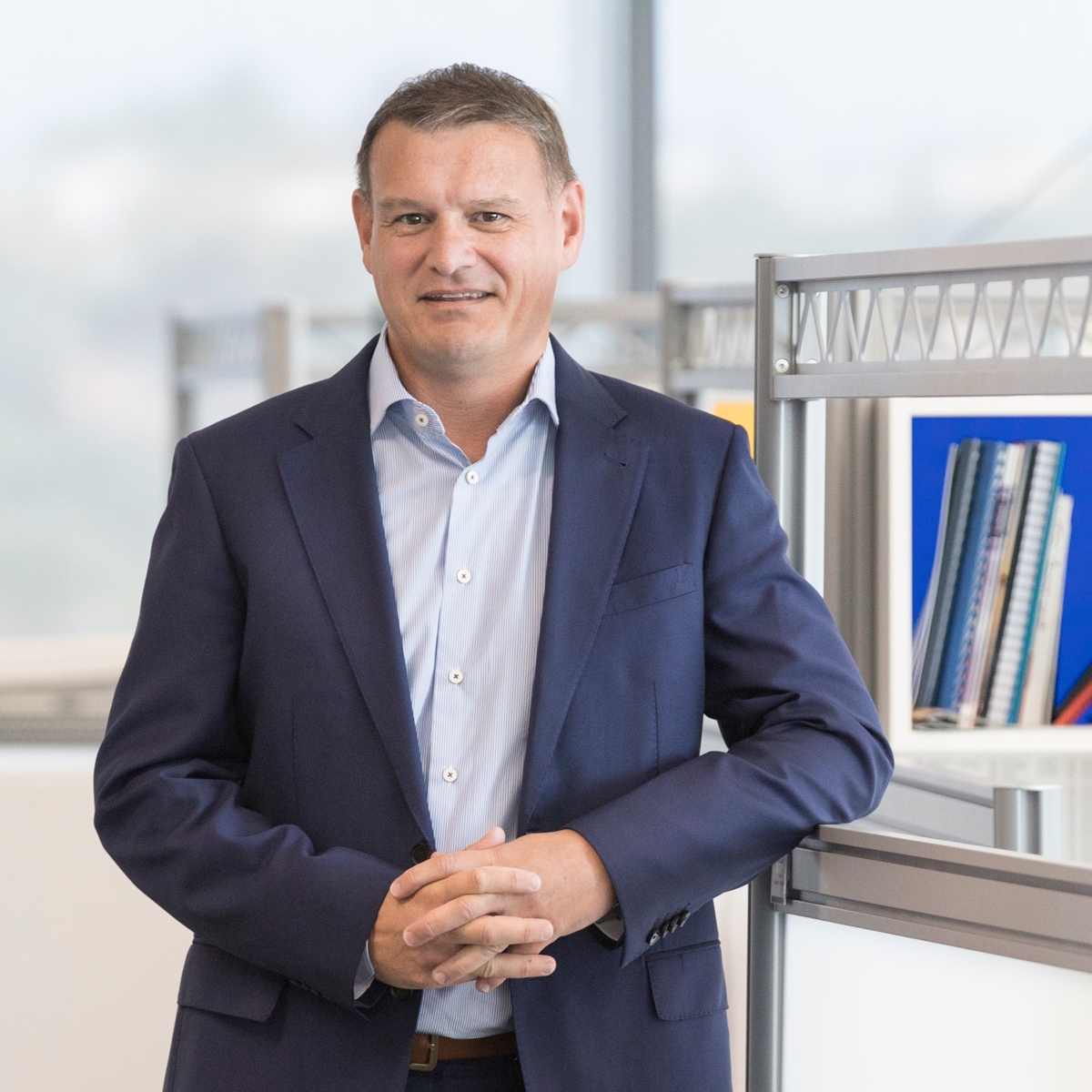 Consultants
Consultant
Bachelor of Laws, Bachelor of Commerce, University of Auckland
+
For kiwifruit growers, buying, selling or leasing an orchard is a significant property transaction, but is usually only part of a number of related business considerations.
As well as the sale and purchase or leasing agreement, growers may need to consider ownership structures (e.g. family trusts, companies, and partnerships), post harvest services agreements, contractors and employees. Zespri and supply entity shareholdings may also be involved, and for Zespri Gold orchards or other new cultivar orchards, there will be licensing issues. Orchards involved in research and new cultivar trials will have additional contractual considerations.
This article briefly covers the waterfront of issues that crop up (pun intended) for growers when they are buying, selling, or leasing an orchard.
Experienced, professional advisers can make all the difference in having a smooth transaction and getting the right business outcome. Cooney Lees Morgan have a team of kiwifruit industry specialists that can advise on all aspects of your kiwifruit business, whether you are a new entrant, an "old hand", a large commercial operator, a small-scale lifestyle orchardist, or anywhere in between.
Sale and Purchase
At the core of any orchard buy/sell transaction will be a Sale and Purchase Agreement. Given the many related considerations in the kiwifruit context, this will normally be much more than a simple conveyancing document. It is critical to ensure that all relevant aspects of the transaction are captured within the four corners of the Sale and Purchase Agreement. A number of the related topics below, such as sale/purchase of Zespri shares, and rights to crop proceeds including fruit and service and Zespri loyalty payments, as well as transfers of Gold licence are often also best dealt with in the Sale and Purchase Agreement.
Leases
A kiwifruit orchard lease will involve similar considerations as for a Sale and Purchase Agreement, but will additionally often involve agreed allocations of income from sale of the fruit (of which there are many different kinds delivered through supply entities and/or directly from Zespri). Leases often also deal with the provision of orchard management services by the lessor, lessee, or a third party. Allocation of the orchard's production for the purposes of calculating voting caps and other rights and obligations on Zespri shares should also be addressed in any orchard lease. Leases of Gold orchards create a further dimension of issues regarding rights and obligations between lessor and lessee under Zespri's Gold licence agreement (including in circumstances where the lease is terminated).
Ownership structures
It is important to get ownership structures right at the outset, as they can be costly and sometimes difficult to change later. Each grower's personal circumstances will be different depending on family circumstances; existing business structures, partners and relationships; and related income tax considerations. Ownership or lease-holding of an orchard by a different legal entity than the one that owns any Zespri shares may also impact on the various rights and obligations that attach to Zespri shares.
Post Harvest Services
All growers need to contract with a post harvest entity for the packing, coolstorage, and supply of their fruit to Zespri. A post harvest entity may also provide spraying, picking and other orchard management services. In the majority of cases, post harvest entities are also the conduit of payments to the grower for fruit supplied, as opposed to Zespri paying the grower directly. These agreements cover a wide range of issues, and not all are alike - they should therefore be carefully reviewed before signature.
Contractors
Many on-orchard services like spraying, picking and GPS mapping are often provided through contractors who provide their own labour and equipment. Spraying and picking are critical functions which, if gotten wrong, can result in severe loss of returns. Application of a spray with banned ingredient chemicals in breach of Zespri's supply agreement will make a crop unsalable.
Poor picking practices will cause high levels of fruit loss. Growers need to be sure that their contracts with their spray contractors deal with who is liable for failure to comply with Zespri's spray regime. Picking contracts can be structured so as to incentivise good picking practices.
Under the Health and Safety at Work Act 2015, the orchard owner or lessee will also have obligations in relation to contractors working on site, and these should be discussed and addressed in any contracting arrangement.
Employees
It may be that an orchard you are buying, selling or leasing has existing employees, or you may wish to hire one or more people to work for you. Anyone who has been in business for any length of time knows that it is critical to get employment contracts and employment relations issues right – the consequences of not doing so can be expensive in terms of money, time, and emotion.
ZESPRI Group Limited shares
Under the Kiwifruit Export Regulations 1999, Zespri is the sole authorised exporter of kiwifruit from New Zealand other than for consumption in Australia. As such, Zespri is an integral part of the industry. The Regulations also provide that only producers of kiwifruit (i.e. owners or lessees of kiwifruit orchards) can buy shares in Zespri. And Zespris company constitution provides that shareholders can only vote in proportion to their kiwifruit production (i.e. you'd need to own or lease 5% of total kiwifruit production supplied to Zespri in order to vote all of your shares if you owned 5% of the company).
Changes to the Regulations and to Zespri's constitution in 2017/2018 also implemented caps on dividend rights and ownership of Zespri shares in excess of share of production. These can affect the ability to purchase additional Zespri shares, dividend entitlements, and can even lead to compulsory buy-back of excess shares.
Zespri is grower-owned and grower-controlled by way of growers owning and voting their Zespri shares. For it to stay that way, growers buying orchards should be looking to negotiate the purchase of any Zespri shares held by the vendor as part and parcel of the orchard purchase. Alternatively, Zespri shares can be purchased on the open market.
There are rules in Zespri's constitution that deal with allocation of production entitlements between lessor and lessee where an orchard is leased. These need to be carefully considered when setting up ownership structures or when dealing with orchards subject to a lease.
ZESPRI™ GOLD licences
All Zespri Gold (both Hort16A and Sungold variety) orchards in New Zealand are grown under licence from Zespri Group Limited, the world-wide owner of the relevant plant variety rights. These licences are transferable between kiwifruit growers, including at the time of orchard sale or lease. There are however some restrictions on transfer.
In the case of leased orchards, a lessee licence-holder must get the landowner to execute an acknowledgement of the existence of the licence, and of Zespri's various rights under that agreement. Lessees and lessors should also be clear about their rights and obligations regarding the Gold licence in the event that the lease expires or is terminated. Differences in understandings have led to disputes in the past.
From 2018 onwards, Zespri also began issuing Zespri Gold Organic licences. These licences contain additional obligations in relation to the continued organic status of the orchard, and can be terminated by Zespri if the grower decides to cease growing to organic standards.
Orchard research and new cultivar trial agreements
Zespri and other companies involved in the kiwifruit industry conduct research and development trials on growers' orchards, including trials of new fruit cultivars, pollinisers and rootstocks. For example, Zespri has a network of orchards around the country conducting new cultivar trails on its behalf. Contracts will be in place for all such trials, and orchard sales or leases will trigger provisions under those contracts that give rise to various obligations on the parties. Orchard land under trial may also have caveats or memoranda registered against the title.
Deceased estates and matrimonial property
Sadly, a death in the family or a marriage dissolution can be the reason why professional advice is needed. Where kiwifruit orchard interests and/or Zespri shares are involved, there may be some quite kiwifruit-specific issues to deal with. In such cases, it's comforting to have a firm of professional advisers who, on top of their general matrimonial property and/or deceased state expertise, have specialists who can efficiently and effectively deal with kiwifruit-related aspects which might otherwise be a "spanner in the works".
Cooney Lees Morgan's kiwifruit team: Leaders in the field/orchard
There's a lot more to being a kiwifruit grower than meets the eye. The kiwifruit industry in New Zealand is a highly sophisticated one, and getting into it (or out of it) involves a lot more than just buying, selling or leasing an orchard block.
On the legal side, as well as sale, purchase and lease agreements, you'll need to think about ownership structures (family trusts, companies, partnerships), post harvest services agreements, contractors and maybe employees. Maybe there will also be Zespri and supply entity shares, Zespri Gold licences, or even research or new variety trial agreements.
A number of other considerations may also come into play, on which growers may need to seek professional advice before making decisions. These include insurance, financing arrangements, and taxation.
Whether you are a new entrant, an "old hand", a large commercial operator, a small scale lifestyle orchardist or anywhere in between, all of this can be hard to get right. Worst of all it can distract you from the main game, which is getting on with making your orchard business a success, or if you are exiting the industry, getting the right outcome for you and your family.
This is where we come in. Cooney Lees Morgan has a team with a wealth of expertise in the kiwifruit field - or should that be 'orchard'. We are acting for growers on all aspects of their kiwifruit businesses, and working with post harvest companies and Zespri on a daily basis. Four of our team members have extensive in-house experience at Zespri, and a strong network of contacts there and across the post-harvest sector.
We have the skills and experience to steer you smoothly through sales and purchases, leases, and dealing as a 'one stop shop' with all of the related issues in your kiwifruit business or transaction. We'll help you make better decisions about starting up, operating or exiting from your kiwifruit business.
Last Updated: 20/02/2019