Cooney Lees Morgan Fund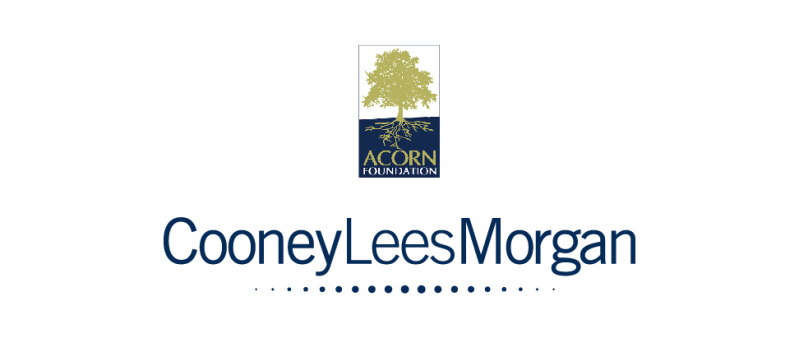 Cooney Lees Morgan have a long history of community involvement. Supporting local causes close to the hearts of our clients and staff is the principal reason why, in 2016, the Cooney Lees Morgan Fund was created with the Acorn Foundation.
Accumulating donations from both the partners and staff through fundraiser's and events, the fund now holds close to $27,000 and in August 2017 the first distribution will be made. Consulting with our staff to discuss the recipient of this first donation has been a valuable process to involve them in the decision-making whilst highlighting the benefits of the Acorn model. The Acorn Foundation has worked extremely successfully for this fund to achieve the objectives the firm desired, as well as being cost effective and well managed.
Longer term, the fund is a good way for partners and staff to make bequests themselves. All contributors are welcome, no matter how big or small their commitment. The firm is really excited to agree on and distribute these funds to our chosen recipient and would highly recommend any individual or business – who wished to achieve a similar objective – work with the Acorn Foundation and their trustees and follow our lead.
It's great to see the firm's hard work and our staff's dedication ultimately benefit our community and long may it continue.
Note: Matt Tustin has recently retired from the Acorn Board but remains a member of the Investment Advisory Committee.