Rachael
Roberts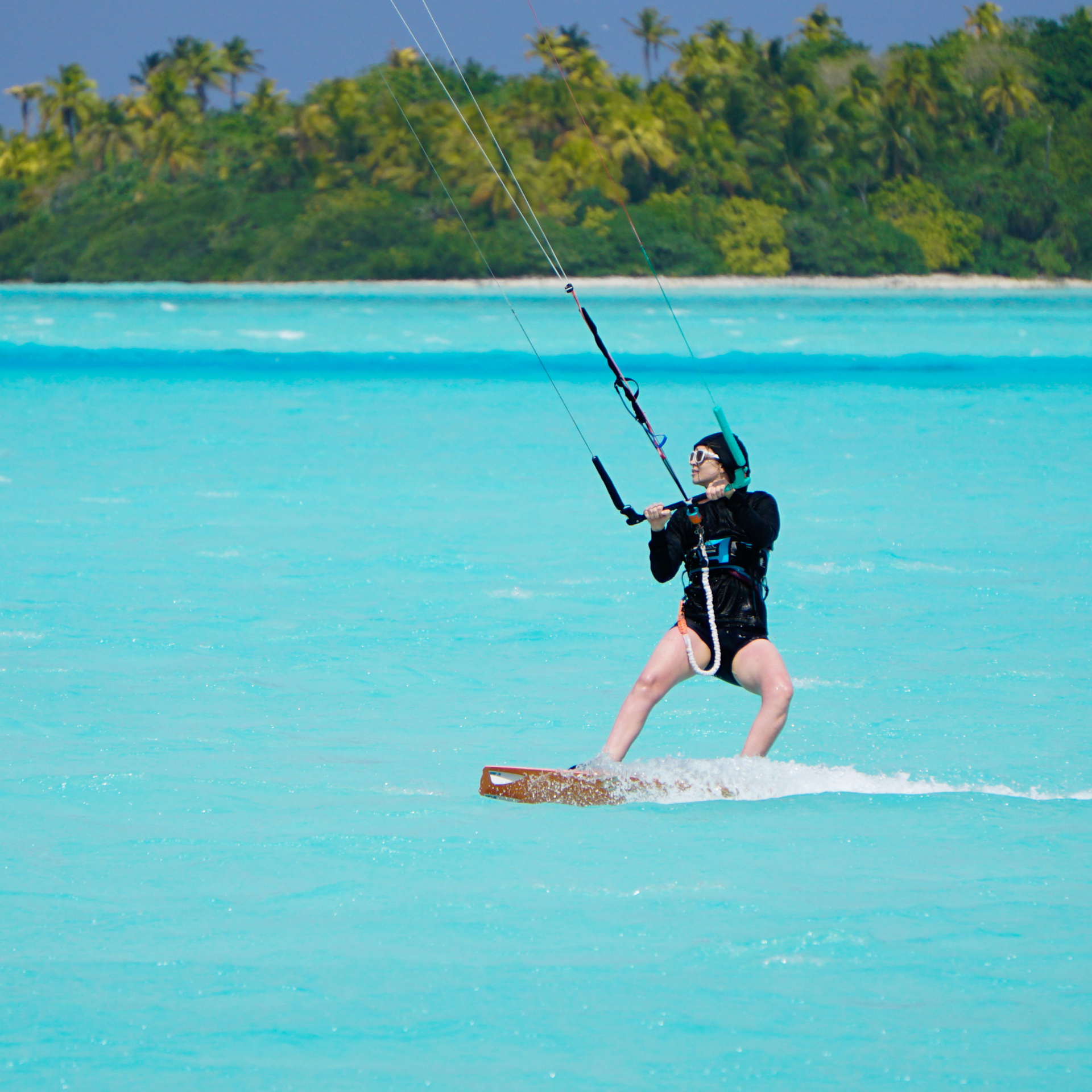 I returned to the Bay after obtaining my law degree. As a Bay local, I knew this was where I wanted to be – living here allows me to indulge in my favourite outdoor pastimes, alongside working as a Solicitor for Cooney Lees Morgan.
As a paraglider I've always loved to fly, but the recent winter was a long one, with gusty, strong winds that prevented me from getting out and about. To get my fix of adrenalin, I decided to book a Kite Surfing tour to the Cook Islands - Aitutaki, with local company Assault Boardriding Centre.
Twelve days on a tropical island to improve my skills was amazing! The Cook Islands enjoy constant, smooth tradewinds and it's one of the top spots in the world to Kite Surf - the deserted location, weather and wind make Aitutaki the perfect place to learn and hone your skills. I even got to spend time with the World's Fastest Kite Surfer, who has topped 100km's on the water. Luckily for us the wind arrived when we did and stayed strong for the entire tour.
I really enjoyed the experience and culture of the islands, the local food and flora and fauna. Now I'm looking forward to buying some new gear and spending the summer getting out into the water in our own amazing location - the Mount!"