Freshwater & Indigenous Biodiversity
Topics covered in this article: RMA, RMA & Local Government, Sustainability & Climate Change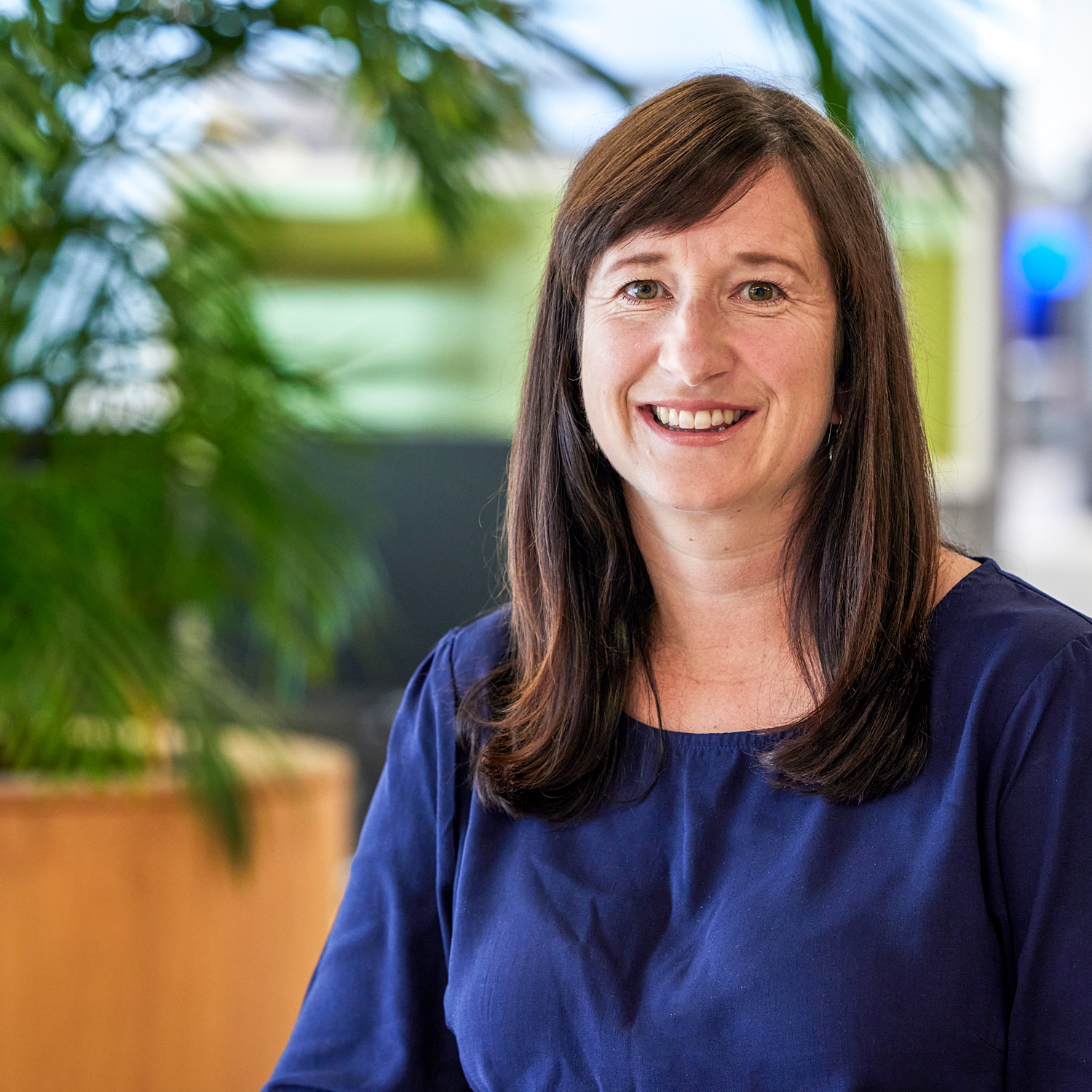 Senior Associate
Senior Associate
LLB / BCom, University of Otago
+
Freshwater and indigenous biodiversity exposure drafts – foreshadowing the future system
One of the issues identified in the Randerson Panel Report on the resource management system was the lack of national direction prepared following the introduction of the Resource Management Act in 1991 (RMA). Until 2013 central government was slow to develop National Policy Statements (NPSs) and National Environmental Standards (NESs), with only the mandatory New Zealand Coastal Policy Statement in existence prior to 2004.
In the last two weeks, MfE has released two "exposure drafts" of such national direction:
1. Exposure draft of proposed changes to the NPS-FM and NES-F (including wetland regulations) – consultation opened 31 May 2022 and closes 10 July 2022 [click here for MfE website]; and
2. Exposure draft of draft NPS for Indigenous Biodiversity – consultation opened 9 June 2022 and closes 21 July 2022 [click here for MfE website].
These latest documents have been released during a period of significant change and reform, with the introduction of the Natural and Built Environments Bill (NBA Bill) and Spatial Planning Bill (which will replace the RMA) also expected this quarter (by September 2022). It seems likely that the provisions in these new documents will outlive the RMA.
Freshwater and Wetlands
The NPS-FM and NES-F are the main sources of national direction and rules about how to manage wetland ecosystems.
The NPS-FM and NES-F were gazetted in August 2020 and have caused headaches for councils, sector groups, and others since they were introduced. MfE consulted on proposed amendments to the wetlands provisions in September / October 2021. A total of 262 individual submissions, and approximately 5,860 form submissions from Forest and Bird, were received on those amendments. Many submissions provided examples where the interpretation and impact of the regulations are causing practical issues. Further engagement with key stakeholders has also been undertaken.
MfE advises that it is consulting using this further exposure draft process to seek feedback on whether the drafting is clear, and whether there are any unintended consequences from the drafting (to prevent a repeat of the current issues). "Tracked change" versions of the NPS-FM and NES-F with the proposed changes highlighted have been included as part of the documentation.
There are 13 proposed categories of amendments to the NPS-FM and NES-F. These include:
amendments to the definitions of 'natural wetland' and 'improved pasture'
amendments are proposed to the tests of 'functional need' and 'national and/or regional benefit"
a new discretionary activity consenting pathway is proposed for quarrying, landfills and cleanfills and mining (minerals). Issues have arisen with some of these activities defaulting to 'prohibited' activities, meaning consent could not be sought for them.
quarrying and mining proposals need to meet the tests for 'national and/or regional benefit' and 'functional need'
landfills and cleanfills need to meet the tests for 'national and/or regional benefit' and 'no practicable alternative location'
a new restricted discretionary pathway is proposed for activities necessary for urban development (that meets the 'no practicable alternative location' test), and a specific transitional rule for Tauranga to enable the continued planned development of land not currently zoned for residential or business use (in Tauriko West and Te Tumu)
including adding water storage into the definition of 'specified infrastructure'
incorporating aquatic offset / compensation principles (as appendices to the NPS-FM to ensure consistency with the NPS-IB)
allowing further provision for maintenance works and restoration activities; and
removing 'discharge' from regulations 32 and 53 and controlling discharges of water within 100m of a natural wetland only where it is likely to cause adverse effects (see changes to regulation 54)

Further work is being undertaken by MfE in relation to what constitutes a natural wetland in the coastal marine area (CMA) and, alongside the Department of Conservation (DOC), will establish a definition of 'natural coastal wetland' for the purposes of the regulations. The proposed definition is not included in the exposure draft.
The exposure draft also indicates that the Ministry is currently developing a methodology for assessing the pasture exclusion in collaboration with Manaaki Whenua Landcare Research.
As noted above, feedback can be provided to MfE through to 10 July 2022. We anticipate that the final amendments to the NPS-FM and NES-F will then be released later this year. Cabinet will need to consider a final draft of the regulations prior to the amendments being enacted.
Indigenous Biodiversity
There is no question that Aotearoa New Zealand's indigenous biodiversity is in decline. Yet preparation of a NPS for Indigenous Biodiversity (NPS-IB) has not been a straightforward process.
Yesterday, MfE released an exposure draft of the draft NPS- IB. This new exposure draft represents the latest in a long series of draft versions of the NPS.
Most recently, public consultation on a proposed NPS-IB took place between November 2019 and March 2020. More than 7000 individual submissions were received (including form submissions from members of Forest and Bird, Te Reo o Te Taiao).
Over 2 years later, the exposure draft has now been released for consultation. The exposure draft NPS-IB seeks to address the ongoing loss and degradation of indigenous biodiversity in New Zealand by requiring councils to identify, protect, manage and restore indigenous biodiversity. It could have significant implications for activities which would adversely affect indigenous flora and fauna.
The exposure draft NPS-IB provides obligations on councils and landowners. However, it is particularly relevant for local authorities and any land owners, farmers, future developers or organisations with operations within or adjoining areas of native forest, wetlands or areas that have significant indigenous biodiversity (a number of which are yet to be 'mapped' by councils).
The sole objective of the draft NPS-IB is to "protect, maintain and restore indigenous biodiversity in a way that:
(a) recognises tangata whenua as kaitiaki, and people and communities as stewards, of indigenous biodiversity; and
(b) provides for the social, economic, and cultural wellbeing of people and communities now and in the future." (see clause 2.1)
Local authorities are required to make or change their policy statements and plans to include objectives, policies and methods that require five categories of adverse effects of new subdivision, use and development on significant natural areas (SNAs) are avoided (see 3.10).
The draft NPS-IB no longer categorises SNAs as high or medium (as the previous draft did). The draft requires local authorities to adopt a precautionary approach towards activities where the effects on indigenous biodiversity are uncertain or little understood, but the effects are potential significantly adverse. While the effects management hierarchy previously required an approach where adverse effects were avoided where "possible" this now refers to where "practicable" (see 1.5(4)).
The draft NPS-IB has some specific management approaches for the following activities: specified infrastructure, pastoral farming, plantation forestry, Māori land, and mining and aggregate activities.
The draft states that both the NSCPS and NPS-IB apply in the terrestrial coastal environment.
MfE is seeking feedback through the exposure draft process to ensure the proposed provisions are workable. Alongside the exposure draft MfE is also seeking feedback on a draft implementation plan which sets out how initial implementation of the NPS-IB will be phased over 10 years.
Summary fact sheets have also been prepared for the farming and forestry sectors, and relating to urban development (and how the NPS-IB will work alongside the NPS for Urban Development and the Resource Management (Enabling Housing Supply and Other Matters) Amendment Act 2021).
In terms of timing, the guidance notes that the NPS-IB will be gazetted after August 2022, and will require implementation of the NPS-IB over the five years following gazettal.
Signal of future national direction
One of the key elements of the resource management reform is the proposal for a National Planning Framework (NPF), as outlined in the exposure draft of the NBA Bill released for consultation in 2021. The NPF is intended to be the tool that central government uses to provide integrated strategic direction across the country. The NPF will be prepared and maintained by the Minister.
We understand that work is underway on the preparation of the NPF and that MfE intends to start engagement later this year, alongside the NBA Bill's passage through Parliament.
These latest exposure draft documents provide a clear indication of how freshwater and indigenous biodiversity will be addressed in the first NPF, and how tensions will be reconciled between national guidance. While the provisions will likely require some restructuring to be consistent with the environmental limits and outcomes based approach foreshadowed in the NBA Bill (exposure draft), we understand that the policy intent will be carried over.
If you have any questions in relation to these latest exposure draft documents or would like assistance in preparing feedback, or if you would like an update on the resource management reform process generally, please do not hesitate to get in contact with our team.

Latest Update: 10th June 2022