NZ Climate Policy to 2050
Topics covered in this article: Sustainability & Climate Change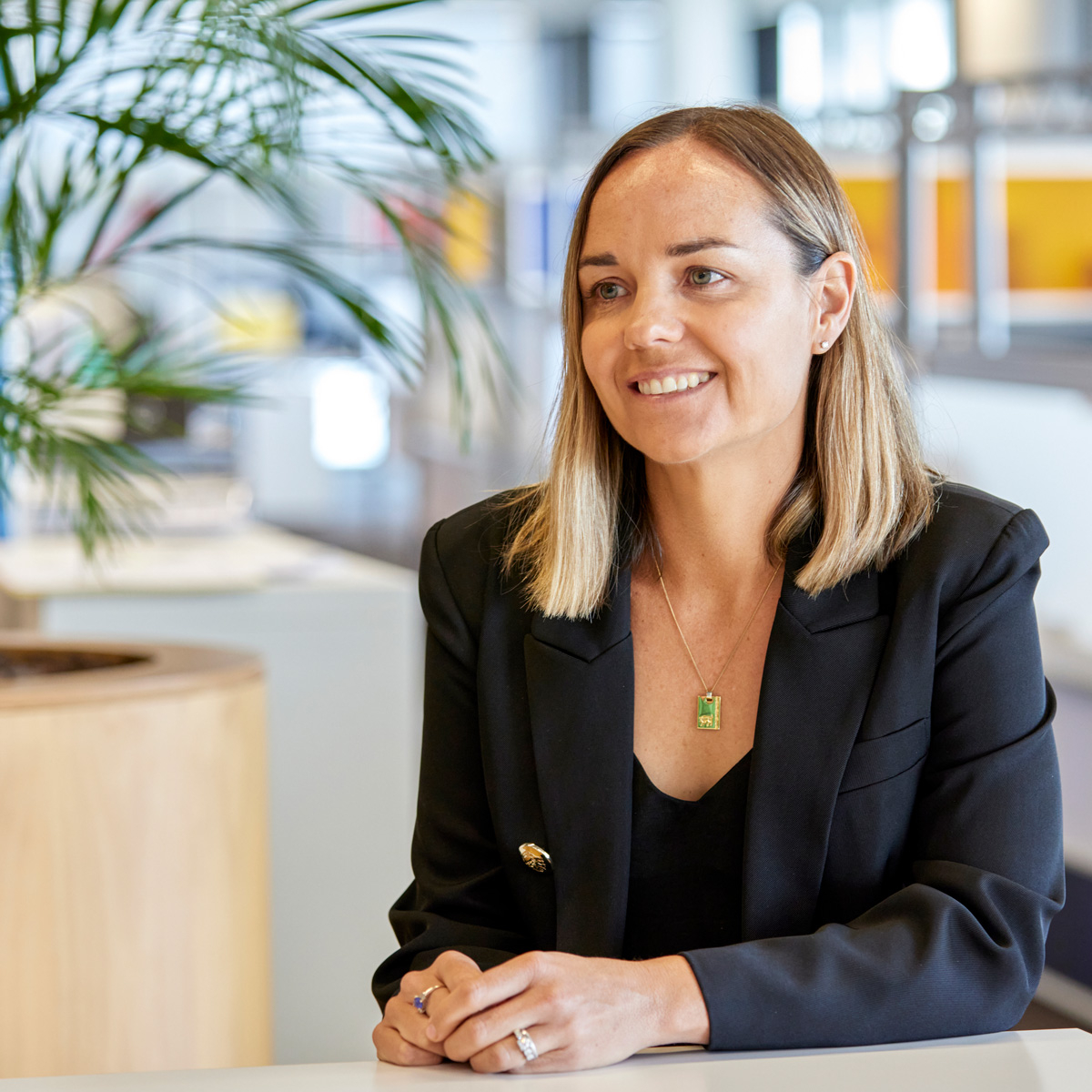 Senior Associate
Senior Associate
Bachelor of Laws, Bachelor of Science, University of Otago
+
Final Climate Change Commission Report Released
The Climate Change Commission's (Commission) Final Report (Ināia Tonu Nei: A Low Emissions Future for Aotearoa) (Climate Report) was released to the public on 9 June . The Climate Report contains the Commission's final advice to the Government on its first three emission budgets and direction for its emissions reduction plan from 2022 – 2035. We take a look at the final Climate Report to see where the Commission landed in its final advice.
Who is this for?
This article is relevant for:
Any businesses in the energy, transport, waste, industrial and construction sectors, which may be affected by the significant structural changes being recommended by the Commission;
Farmers who will be affected by on-farm changes being recommended to meet biomethane targets;
Forestry companies, farmers and landowners, undertaking or potentially interested in forestry offset projects;
Funds, investors and third-party financers investing in any of these sectors or looking at investment opportunities or risks created by changes in NZ's climate policy.
Why is the Commission's Report important?
The Climate Report is important as it sets out the Commission's advice to the Government regarding NZ's climate policy to 2035. In particular, it:
Proposes NZ's first three five-yearly emissions budgets to 2035[1] to put NZ on track to meeting its greenhouse gas (GHG) emission reduction targets introduced by the Climate Change Response (Zero Carbon) Amendment Act 2019 (ZCA);[2]
Outlines recommended policy settings to achieve the proposed emission budgets to be included in the Government's first Emission Reductions Plan; [3] and
Reviews NZ's Nationally Determined Contribution (NDC) and the eventual reduction which will need to be made to biogenic methane in order to meet NZ's international commitment under the Paris Agreement.[4]
Who is the Climate Commission?
The Commission is a recently established independent Crown entity, tasked with a number of statutory functions under the Climate Change Response Act 2020 (CRA)[5] including providing independent, expert advice to the Government on reducing GHG emissions , adapting to the impacts of climate change, and monitoring and reviewing the Government's progress towards its emission reduction and adaptation goals.
What are NZ's current climate commitments?
New Zealand currently has a "split" climate commitment, with one target specifically addressing biogenic methane[6] and another for all "other GHGs" (referred to in the Climate Report as "long lived gases")[7]. The targets are:
Net zero emissions of GHGs[8] (excluding biogenic methane) by 2050; and

For biogenic methane, reduction of emissions (compared to 2017) of:
(a) At least 10% by 2030; and
(b) between 24 - 47% by 2050.
Biogenic methane is not a net target (i.e. emissions cannot simply be offset, but must be reduced). The Climate Report addresses these two targets separately.
The objective of the Climate Report is to put NZ on track to meeting these targets and thereby contribute to the global goal of limiting warming to within 1.5oC of pre industrial levels.[9]
Key Recommendations of the Climate Report
Emissions Budgets
Emissions Budgets (Budgets) outline the total level of NZ's GHG emissions permitted during a particular period.[10] In the Climate Report, the Budgets are now slightly higher than what they were in the Draft Report due to more recent estimates of NZ's GHG emissions[11] which show emissions are higher than previously estimated.[12] Overall, the recommended Budgets (see table below) would potentially reduce NZ's total GHG emissions by 42% by 2035, with long lived GHG's being reduced by 63% and biogenic methane by 17% by 2035.
Table showing Commission's proposed Emission Budgets to 2035
| | | | | |
| --- | --- | --- | --- | --- |
| Emission Budget | Current Baseline | 1 | 2 | 3 |
| Year | 2019 | 2022-2025 | 2026-2030 | 2031-2035 |
| Period | | 4 Years | 5 Years | 5 Years |
| Total Annual Emissions (Mt/year) | 78 | 72.4 | 62.4 | 50.6 |
| Long lived GHGs (% reduction) | | 15 | 38 | 63 |
| Biogenic Methane (% reduction) | | 8 | 12 | 17 |
| Total GHG (% reduction) | | 12 | 27 | 42 |
How will the Emission Budget reductions be achieved? – Recommended Policy Settings.
Overall Strategy remains the same
The Commission's emphasis on a reduction of emissions at source and view that NZ should not be over reliant on forestry offsets remain unchanged. The Commission has adopted a path which is as ambitious as possible while ensuring that options are technically and economically feasible. The Commission also recommends that climate considerations should be considered in all Government decision making.
The Climate Report focuses on domestic reductions and considers that international offsets should only be used in exceptional "force majeure" type events to meet domestic budgets. Overall the Commission's final Climate Report is largely consistent with its draft report despite some changes in specific sector recommendations. We provide a brief overview of the key recommendations per sector below.
Forestry
The Climate Report recommends:
Reliance on fast growing exotics is not a replacement for reduction of emissions at source and focus should be on regeneration of native forests. Exotic plantations should only be used for short term (up to 2050) emission reductions, with long term sinks being created by permanent regeneration of natives on steeper and less productive land.

In terms of numbers, the Climate Report models:

expansion of exotic plantations by 25,000ha per annum until 2030, and no further expansion of exotic forest; and

native forest to increase by 12,000 ha per annum from 2021, increasing to 25,000ha per annum from 2030.

No further native deforestation after 2025.
Biogenic Methane
Meeting the more ambitious target of (47% reduction by 2050) will require new technology for biogenic methane inhibition in livestock to be developed and widely adopted, significantly lower production from livestock and assumes organic waste to landfills is halved. In contrast, meeting the less ambitious target (24% reduction by 2050) still assumes organic waste is halved to landfills, low emission farm management practices are adopted, and some conversion of livestock land to forestry.
The Climate Report adopts a less ambitious target as it does not rely on new biogenic methane inhibition technology. This path does still assume a 13% reduction in dairy animals and an 8-13% reduction of beef and sheep numbers (based on 2019 numbers). It also assumes 2000ha per year will be converted from grazing to other forms of horticulture / forestry.
Agriculture
The Commission now assumes it will be more difficult to reduce agricultural emissions through on farm improvements (compared to its draft report) and this is reflected in the adopted biogenic methane target (see above).
The Climate Report notes that He Waka Eke Noa , the Primary Sector Climate Action Partnership between the Government, Industry and Māori to advance work on climate change action in the primary sector [Link to website https://hewakaekenoa.nz/ ] has milestones for 100% of NZ farmers and growers to know their total annual on farm emissions by the end of 2022 and to prepare a written plan for GHG reductions by 2024. In addition, He Waka Eke Noa is also aiming to provide recommendations on the core design features of a farm-level emissions pricing mechanism to the Government by early 2022.
The Climate Report recommends the Government follow through on its commitment to implement a pricing mechanism to incentivise on-farm emission reductions and to make its decision by 2022 to give farmers certainty. The Commission has signalled it will provide more advice on agricultural emissions pricing in 2022, however it seems certain there will be some form of emissions trading available for the agricultural sector.
Waste
The Climate Report recommends increasing and accelerating its waste reduction recommendations and increasing its target to reduce biogenic methane from waste to 40% by 2035 (from 15% in the Draft Report).
Key recommendations include decreasing waste generation (for example reducing packaging in products), increasing investment in resource recovery, diverting organic waste from landfills and increasing landfill gas capture.
Energy
The core strategy remains to decarbonise the energy sector which will require major investment into energy infrastructure and expansion of the electricity system. The Climate Report recommends:
Development of a national energy strategy to span the full energy system to ensure development in a coordinated and coherent way.
In addition to increasing renewable electricity supply (to be 95-98% of all electricity by 2030), adoption of a renewable energy consumption based target of 50% of all energy consumed (industry, buildings and transport) by 2035.
Rapid expansion of solar and wind as well as increase in geothermal energy to meet increased demand in electricity from Electric Vehicles (EV).
Stopping new coal boiler installation as soon as possible.
Low and medium process heat to switch from fossil fuels (coal, natural gas) to electric boilers and, where fuel is available, biomass boilers by 2050. The focus will first be to switch coal, and then natural gas.
Reduction in fossil fuels with Huntly coal power station shut down in the mid 2020s. Some natural gas generation kept online as "back up" and to manage peaks until at least 2035.
Still technically difficult to transition from fossil fuels for high temperature process heat.
Buildings
Key recommendations include:
No new fossil fuel heating systems (natural gas) by 2025.
Coal use in commercial and public buildings eliminated by 2030.
Increase thermal efficiency of homes.
Transport
Key recommendations include:
Road transport to be almost completely decarbonised by 2050, through increase of walking, cycling, public transport and uptake of EVs
Rapid uptake of EVs, with almost all light vehicles to be imported EVs by 2035.
Stop importing Internal Combustion Engine (ICE) light vehicles between 2030-2035.
Implement supporting policies such as support for the upfront cost of EVs until such a time as EVs reach price parity with ICEs.
Support for more cycling and walking infrastructure.
Increased use of rail for freight.
Increased use of Biofuels.
NZ Emissions Trading Scheme (ETS)
The Climate Report also contains a number of recommendations to strengthen and improve the ETS, including signalling a higher emissions abatement price of carbon through increasing the reserve auction and cost containment reserve trigger prices.
The Climate Report also notes that the current ETS settings over incentivise plantation forests, resulting in more than is needed. It suggests some improvements to the ETS to rectify this including being able to differentiate credits generated from forestry from those that reduce gross emissions, introducing incentives for planting natives, and amending the ETS settings to manage the amount of exotic pines planted that can come under the scheme.
Next Steps:
The Government now has until 31 December 2021 to release its final Budgets and Emission Reduction Plan. Technically, the Commission's Report is not binding on the Government, so it can choose not to adopt the Commission's advice. If it doesn't accept the advice, it must explain the reasons why and publish an alternative plan for addressing climate change and meeting targets.
Comment
The Commission's Climate Report lays down an ambitious and achievable path for NZ to achieve its climate targets and to make its contribution to limiting global climate change to below 1.5 degrees Celsius. In order to avert the effects of serious global climate change, real action is needed now of the order of magnitude recommended by the Climate Commission. Making these changes will require significant systemic change and investment into new infrastructure. Such changes will only be possible with strong Government leadership, investment and policies that clearly financially incentivise parties to move investment and adopt practices that achieve a low carbon path. Support will also need to be provided so that actors have access to the resources and the ability to make required changes without undue hardship.
Want to find out more?
If you're interested in finding out more about changes in climate policy and how they may affect you, please contact Rachael Zame or another member of the Sustainability and Climate Change team.
Updated: 6th May 2022
---