How To Climate Proof Your Business
Topics covered in this article: Sustainability & Climate Change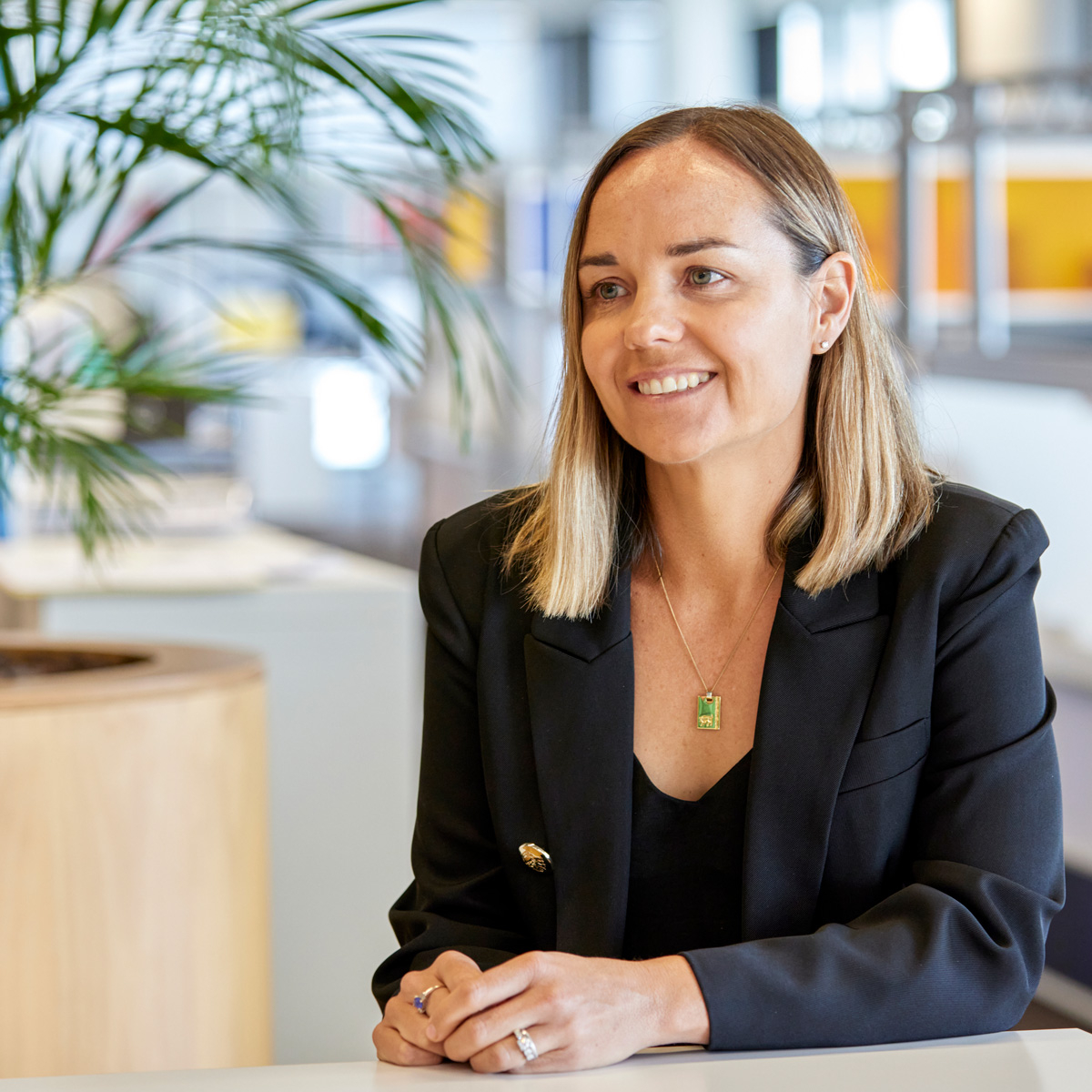 Senior Associate
Senior Associate
Bachelor of Laws, Bachelor of Science, University of Otago
+
we have previously summarised the key findings of the Sixth Assessment Report of the Intergovernmental Panel on Climate Change (IPCC). That report explored the Physical Science Basis of Climate Change (AR6 Report).¹ In this article we explore what the AR6 Report means for NZ businesses, how can you reduce your carbon footprint and "climate proof" your business.
Some Background Who is the IPCC and why are their reports important?
The IPCC is a UN body established in 1988 to assess the science around climate change. The IPCC provides governments with scientific information they can use to develop policies on global warming. The IPCC's Assessment Reports are broadly viewed by the scientific community as the world's gold standard scientific assessment of climate change.
What's the guts of the AR6 Report?
Without wading into the detail, the AR6 Report's major conclusions are that human induced climate change is already taking place at an accelerated rate from that observed in the IPCC's 2013 Report (AR5) and therefore the world must make deep cuts in global greenhouse gas (GHG) emissions now to avoid further serious irreversible climate impacts. The IPCC is unequivocal that we are in the midst of a global climate situation which requires immediate concerted global action. For the key findings see our earlier article https://www.cooneyleesmorgan.co.nz/IPCC_Sixth_Assessment_Report_What_it_means_for_nz .
How does this affect NZ businesses?
The AR6 Report and its findings have not come out of a vacuum – climate change is already recognised by the international community as a serious global issue. The AR6 Report represents a collective conclusion by recognised international science that human induced climate change is taking place right now, and at a faster pace than earlier reports indicated. This means the urgency to act now and the momentum for change is likely to ramp up. Following international trends this means businesses can expect increasing climate regulation, requirements to measure and report on carbon emissions, and market pressure and investor and shareholder scrutiny on climate related aspects of business.
These pressures are not limited to businesses with large carbon emission profiles or industries with infrastructure at risk of being affected by climate change. While they are likely to come under closer scrutiny, international experience suggests these influences will become "norms" for all business. A couple of non-regulatory examples of these new norms are:
Increasing market pressure
As well as direct government regulation, consumers and B to B clients increasingly require businesses to be taking action to reduce their emissions and want transparency around the carbon profile of the products and services they are using. On the B to B side, local governments, financial institutions and many corporations commonly now require potential suppliers during tenders to provide copies of their internal climate change policies and to show how they are taking steps to reduce their carbon emissions. It is more common for consumers to select products based on their carbon emissions profile and want to be associated with products and brands which are seen as "low impact". The market is also more sophisticated so that simple "clean green" claims are no longer good enough. Businesses must substantiate their claims, or risk exposure.
Finance and Shareholder pressure
Investors and banks are increasingly hesitant to invest in, or finance, businesses which are seen as exposed to the risk of climate change such as high carbon emitters. As part of the financing process it is becoming standard for banks and investors to require businesses to report on their climate risks and exposure, and have in place internal policies on climate change. Businesses which have proactive programs in place which measure and report on their carbon emissions and have some sort of reduction target are likely to have access to wider sources of funding. Likewise shareholders are increasingly demanding that management report on climate risks as well as measure, report and make progress on lowering carbon emissions.
Taking action to "climate proof" your business
It can seem overwhelming looking down the barrel of all these new regulatory and non-regulatory pressures around climate change. We set out some concrete steps NZ businesses can take to reduce their carbon footprint and "climate proof" their business:
Understand climate risks to your business
Review your business, assets and supply chain for risks from climate change. This should include direct impacts from your controlled operations as well as secondary risks like potential exposure to reputational harm due to poor performing suppliers, or a high emitting climate exposed supply chain. Potential risks should be identified, quantified, and prioritised. A plan should be made to address any material priority risks over time and a course of positive action identified to address them. A review can also serve as a road map identifying the source of your business's greatest impacts on and risks from climate change. This may help answer the question – "where should we start?" As well as making your business more climate resilient, such reports can also be provided to investors and shareholders.
Develop a Climate Plan
A good starting point for businesses looking to take action on climate change is to start with your own direct footprint - it's usually easiest to manage what you directly control. This starts with measurement, as you can't manage what you don't measure and report on. There are many options available to assess a business's carbon emissions, depending on scale and resources. Initially, it may be enough just to start with your largest source of emissions, and gradually expand to include other sources - even indirect emissions outside your business's direct control (such as supply chain).
Once you understand and have quantified your major sources of emissions, you can develop a program for reducing your carbon footprint over time. Stepwise incremental improvement can be powerful, and may ultimately yield better results than trying to implement radical changes which are not sustainable.
Monitor and Report on Progress
A key component of a climate program is to monitor and report on progress. A management mechanism within the company will need to evaluate and communicate results, obtain feedback and adjust actions as necessary. These can be simple and designed to fit existing company structure. Ideally the process involves initial and ongoing employee and key stakeholder input to optimise and improve the program over time. In our experience many of the best ideas to reduce emissions effectively come from employees.
Document the Process
The elements above can be formalised into a Climate Policy tailored to your business. This policy and your measuring and reporting mechanisms and results can be communicated to employees, customers, shareholders, investors and other key stakeholders.
Choose green suppliers
As well as getting your own house in order, where possible you can select suppliers who are also investing in reducing their emissions, or work with existing suppliers and partners on joint initiatives to bring down emissions.
Invest in local initiatives
Another great way to take direct action on climate change is to join or support local initiatives or projects to reduce climate change. Although climate change is a global problem, its solution is local, and small measurable gains do make a difference.
Share your story
Finally, share your story and experience. This inspires others and provides real templates for how to start taking action. There is nothing as motivating as seeing real people in your community doing the mahi.
Want to find out more?
If you're interested in finding out more about changes in climate policy, how they affect you and what you can do to make your business more climate resilient, please contact Rachael Zame or another member of the Sustainability and Climate Change team.
¹ IPCC, 2021 Climate Change 2021: The Physical Science Basis. Contribution of Working Group I to the Sixth Assessment Report of the Intergovernmental Panel on Climate Change, available at https://www.ipcc.ch/assessment-report/ar6/.

Latest Update: 6 May 2022